Ozarks First reported a 55-year-old woman was killed on Highway 60. Troopers say she failed to yield to an SUV and was killed in the broadside accident. According to Joplin personal injury lawyer Aaron Sachs, each spring, the number of serious and fatal Joplin car accidents increases. Motorcycle accidents and bicycle accidents increase as riders hit the road in the spring. Teens get their license and are at increased risk for car crashes during the prom and graduation seasons.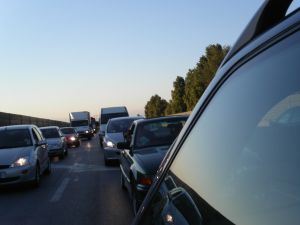 The days get longer and drunk driving accidents and pedestrian accidents become more of a concern than during the cold winter months.
The Joplin Globe reports several other serious or fatal accidents have occurred in the past few weeks. Including a 12-year-old girl who was injured on East Princeton Street when her bicycle was struck by a pickup truck.
Nationwide, 5.5 million traffic accidents killed more than 33,000 and injured more than 2 million in 2009, according to the National Highway Traffic Safety Administration. A total of 652 motorists were killed and nearly 30,000 were injured in Missouri car crashes in 2009, according to the Missouri Department of Transportation.
As the summer driving season gets under way, it's useful to look at the leading causes of fatal car wrecks in Missouri:
-Drinking:154
-Improper Lane Change: 135
-Inattention: 113
-Driving too fast for conditions: 130

Other common causes of accidents are crashes or congestion in the road ahead, failure to yield and following too closely. Please do your part by following a few simple tips this summer:
-Never drink and drive.
-Slow down.
-Avoid distracted driving.
-Wear your seat belt.
-Exercise patients and allow plenty of time to reach your destination.
If you are dealing with a car accident in Joplin, Neosho, Carthage, Webb City, Carl Junction or the surrounding area, call 1-888-777-AUTO or 417-627-0066 today for a confidential consultation to discuss your rights. Attorney meetings by appointment only.
Attorney meetings by appointment only