Biking Bis, a bicycle safety advocate, aims to help to spread the work about the Ride of Silence every year. This ride takes place in more than 300 cities and 23 other countries across the world and aims to recognize bicycle riders who've lost their lives or have been injured in traffic accidents. These riders also aim to raise awareness in motorists of the growing population of bicyclists and urge them to take more notice of the two-wheeled travelers to decrease risks of a bicycle accident in Colombia and elsewhere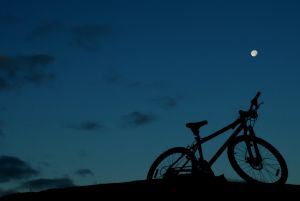 This ride is usually about a 8- to 10- mile silent ride. Bikers do not exceed 12 mph throughout the entire journey.
Our Columbia car accident lawyers understand the dangers that bicyclists face on our Missouri roadways. This Ride of Silence started back in 2003 to remember an endurance cyclist who was hit and killed by the mirror of a passing bus.
Most bicycling accidents involving a motor vehicle occur during the daytime hours, between 4:00 a.m. and 8:00 p.m. at non-intersection areas. These numbers continue to show and increase, illustrating the risk to riders through the spring and summer months. Both fatalities and injuries of bicyclists in these types of incidents have seen a disheartening increase from 2008 to 2009.
The most recent statistics show that the bicyclists most vulnerable to these fatal accidents are middle-aged men. Over the last decade, the age of those most vulnerable has experienced a steady increase. The injury or death of men of this age can result in serious consequences for Missouri families. More than 50 percent of these bicycling accidents were experienced by males in this age group.
It is important to be aware of riders and do our best as motorists to help make their rides less dangerous -- get these bicyclists back to their home and families.

The Missouri State Highway Patrol offers these tips to bicyclists to help them stay safe on our roadways:

-Be sure to walk your bike through busy intersections.
-Give pedestrians the right away.
-Make sure you venture out in light-colored clothing when riding during the evening hours.
-Keep both of your hands on the handlebars, expect when you're signaling a move.
-Never carry passengers with you on your bicycle.
-Always ride defensively. Practice cautious and courteous riding habits.
-Always keep your bike in a safe riding condition. Keep the tires inflated, your chain well-oiled and be sure to keep an eye on the condition of your breaks.
-If you have to use the sidewalk to travel, be sure to ride it safely. Don't perform tricks or stunts in these areas.
-Use your horn or bell to warn those who may not see or hear you.
If you are dealing with a car accident in Jefferson City, Columbia, Ashland, Fulton, Boonville or the surrounding area, call 573-449-5500 today for a confidential consultation to discuss your rights.

Attorney meetings by appointment only