22 year old Serenity Crump of Jefferson City was crossing Missouri Blvd in the 2300 block, in front of K-Mart, when she was involved in a truck accident and injured. Crump was taken to a local hospital for treatment of her injuries. Fortunately, they were described as moderate.
According to the report by the Jefferson City Police Department, Abby Luetkemeyer 20, of Jefferson City was turning left out of the K-Mart parking lot. She turned her 2002 Chevy truck into the center lane, attempting to merge into the eastbound lanes of the road, and hit Crump.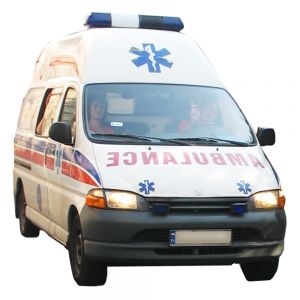 Police claimed that Luetkemeyer used the center lane incorrectly when the accident happened. Truck accidents of this type can result in serious injury or even fatalities, so we believe Crump was in fact quite lucky that her injuries were not more serious.
Why are truck accidents and auto accidents so common in Jefferson City and Columbia, Missouri?
This accident shows one of the main reasons: drivers are either not familiar enough with the "rules of the road," in this case the proper use of the center lane for turns, or they try to cheat fate by purposely doing things that are against the rules. People are impatient and annoyed with city traffic, and if they see a chance to make a turn quicker by doing something that is not quite proper, they frequently take it.
Jefferson City and Columbia, Missouri Truck Accident Lawyers are not familiar with all the specifics in this case or what exactly happened at the scene of the accident.
There was no mention of this being a hit-and-run accident, so obviously Ms. Luetkemeyer stopped her truck when she realized she hit someone. Presumably, insurance information was exchanged.
And what if the at fault driver was uninsured, or underinsured? What if the amount she was insured for does not cover the amount of medical treatment her victim winds up needing, or her lost income if she is unable to return to work?
For all these reasons, whenever you are in an accident that was not your fault, it maybe in your best interest to contact a Jefferson City or Columbia Missouri car accident lawyer if you have been in a car, motorcycle, pedestrian or truck accident. Initial consultations are free of charge.

Related Posts:
Transportation For America Releases Report Illustrating Pedestrian Accidents in Southeast Missouri and Elsewhere
Attorney meetings by appointment only