Missouri Workers' Compensation lawyers were pleased to see a favorable outcome for an injured employee in the case of Proffer v. Federal Mogul Corp., No. SD30871. In this Missouri Worker's Comp case, a maintenance worker for a piston manufacturer was injured pushing a 55 gallon drum up a ramp. When a wheel somehow fell into a hole in the ramp, the worker twisted and strained his neck. In the aftermath of this injury, he had various symptoms including numbness, neck pain and headache.
Although this sounds like an open and shut Workers' Compensation case, it was not at all.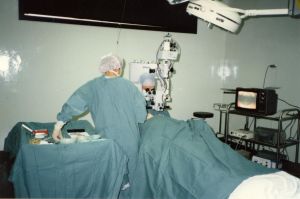 This worker was referred to an orthopedic surgeon by his employer. A "cervical fusion" was performed on him. After this surgery, he had dizziness and nausea.
His employer authorized a referral to an orthopedic surgeon, who advised a cervical fusion. (This is a neurosurgical procedure involving the stabilization of two or more vertebrae by locking them together by fusing them.) After surgery, the worker experienced dizziness and nausea. When the worker requested that his employer authorize further treatment--he was refused--and told to seek care on his own.
Next the worker saw a neurosurgeon, who stated that a cervical interface had not solidly fused during the first surgery. The neurosurgeon performed a second fusion surgery on the worker, but his symptoms only decreased. They were never fully alleviated. He was never capable of returning to work because of his dizziness, nausea, and numbness in his arms. He could not perform his job functions as he had difficulty walking, sitting, or sleeping for extended periods of time.