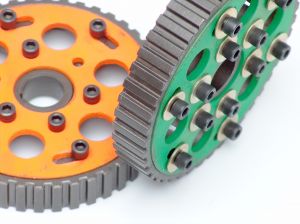 Columbia Missouri car accident lawyers are starting to wonder if 2011 will go down in automotive history as the year of the recall. The National Highway Traffic Safety Administration recently reported four more automobile recalls; one from Honda, two from Subaru, and one from Volkswagen, with a second still under investigation.
Honda's recall involves approximately 311,000 vehicles, all of which are 2009-2011 Pilots. The problem is the lap portion of the front seat belt, which may have missing stitching that would cause it to become unsafe in the event of an accident.
In a September press release, Honda said the stitching "may be incomplete or missing" on the lap section of the front belts, and "in a crash, affected seat belts may become disconnected from the anchor webbing, increasing the risk of injury."
Honda's report to NHTSA stated that although it was not aware of any injuries from this defect, it was aware of two cases in which the belts had separated. After the auto maker's investigation of the second incidence, they decided the recall was necessary.
As soon as an auto manufacturer becomes aware of a safety problem, it is legally required to inform the National Highway Traffic Safety Administration of its plan for a recall. Otherwise, it may face a civil fine. It is always to the manufacturer's benefit to do the voluntary recall, because along with civil fines, there can be extremely expensive lawsuits from anyone injured by the defective part.
Subaru is recalling almost 500,000 vehicles because of various issues. One recall affects roughly 195,000 Legacy and Outback models from 2010-2011. The problem is a wiper motor that could overheat and potentially catch on fire. The other recall affects about 295,000 vehicles: 2002 - 2007 Imprezas; 2003-2008 Foresters; and 2005-2006 Saab 9-2xs. For these vehicles, the front control arm has been found to break if corroded, making the vehicle difficult to control.
NHTSA began investigating the Subaru vehicles in April of this year after receiving seven complaints about control-arm failures. Two of the owners reporting the problem said they lost control of the vehicle, but fortunately no crashes were reported.
Volkswagen of America Inc. is recalling 30,294 Jetta sedans from 2011--2012. These models were outfitted with decorative exhaust-pipe tips that have allegedly caused leg burns to people who accidentally brushed against them.
The auto maker began receiving complaints from customers in July, and by August had decided the recall was necessary. Last month, NHTSA also said it was investigating fuel leaks in certain diesel-powered Jettas.
If you are not certain whether or not your car is involved in any of these recalls, you should either call your dealer, or visit the NHTSA's "search for recalls" page. If you have discovered a defect other than the ones described in this article, you should also report it to your dealer, and to the NHTSA. As you can see, it is frequently customer complaints that set an important safety investigation in motion, which leads to a recall. Although inconvenient for everyone, recalls save lives.
If you have been injured by a defective product, part or vehicle, you might be able to file a product liability lawsuit and receive compensation for your injuries. Contact the Columbia defective product lawyers at Aaron Sachs & Associates, P.C. today for a free initial assessment of your claim.

Attorney meetings by appointment only