Data from car accidents in Kennett and elsewhere help researchers to determine which days you're most likely to be involved in a serious crash on our roadways. Unfortunately, the top two days are right around the corner.
During the holiday season, increased travel, weather conditions, and drunk driving-related accidents are common occurrences on our roadways, and contribute to a bulk of the accidents.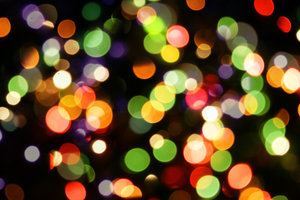 New Year's Day and Christmas Day were the top two most dangerous days to be on our roadways. These times saw the most fatal car accidents on roadways across the U.S. Our Kennett car accident attorneys understand that millions of Americans use the holiday season to catch up with friends and family across the country.
As many residents head out on that holiday car ride, the roads become more congested and your risks for an accident drastically increase. Drivers are urged to be cautions and careful when hitting to road for the holidays.
Most dangerous holidays, from 2008 statistics:
-New Year's Day:
Fatalities: 423.
Average number each year since 1982: 401.
Average percentage of fatal alcohol-related accidents since 1982: 46 percent.
-Christmas Day:
Fatalities: 420.
Average number each year since 1982: 414.
Average percentage of fatal alcohol-related accidents since 1982: 42 percent.
A study conducted by the University of Alabama shows that it's not just the actual holiday days that you have to worry about: it's also the days preceding and following the holidays that often have the highest risk for serious accidents. This time period is when most travelers are heading to or heading from their holiday hot spots.
"There are definitely times to be avoided, especially if bad weather is a possibility," said Dr. Allen Parrish, professor and director of CAPS at The University of Alabama.
Parrish says that drivers should probably avoid driving on the two days after Thanksgiving Day, Christmas Eve and the evening hours of New Year's Eve and New Year's Day. These are some of the most dangerous days on our roadways.
Typically, the days surrounding Christmas are more dangerous than Christmas Day itself. During this time, people are usually either scurrying about time trying to get those last minutes gifts or heading out for family vacations.
Alcohol is another contributor to the higher number of accidents around the holidays. Gatherings with family and friends oftentimes involve some drinking. Unfortunately, drivers don't always make wise decisions and get behind the wheel when they're intoxicated, putting everyone at risk.
If these risks aren't enough, we have the weather to worry about, too. Bad weather conditions can also drastically affect motorists' safety. This year, forecasters are predicting an active winter.
Drivers are urged to be cautious on our roadways at all times. The increase in traffic and the holiday travelers are sure to present some serious dangers on our roadways through the holiday season. Have a safe holiday and drive carefully!
If you or a loved one has been involved in a car accident in Kennett, Charleston, Dexter, New Madrid, Perryville or elsewhere in Southeast Missouri, contact the New Madrid Personal Injury Lawyers at Aaron Sachs & Associates PC for a free initial consultation. Call (573) 334-7959.

More Blog Entries:
NHTSA Pushes Campaign to Reduce Risks of Distraction-Related Car Accidents in Sikeston and Elsewhere, Southeast Missouri Car Accident Lawyer Blog, November 21, 2011
Pedestrian-Car Accidents in Charleston Common with Daylight Saving Time Change, Southeast Missouri Car Accident Lawyer Blog, November 17, 2011
Attorney meetings by appointment only