Distracted driving car accidents in Dexter, Sikeston, New Madrid and elsewhere took the lives of more than 5,400 people in 2009. Another 448,000 people were injured in these incidents. To help push the importance of focused driving habits, the U.S. Department of Transportation is pushing its "Faces of Distracted Driving" campaign. The Department is adding even more stories to this video series as a reminder to drive safely during the holiday travel season.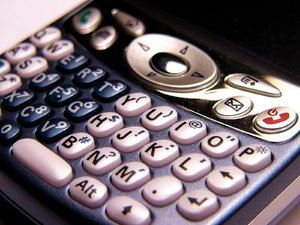 "Faces of Distracted Driving" consists of stories from families across the country who have lost loved ones in a distracted-driving traffic accident. The campaign is used to raise awareness in drivers about the risks, dangers and consequences of these types of accidents. The campaign was originally launched in November 2010 and has been viewed by motorists around the country more than 100,000 times since.
Our Dexter car accident attorneys understand that there were more than 1,500,000 reported distracted driving-related car accidents in the U.S. in 2009. These accidents accounted for roughly 20 percent of all accidents resulting in injury. These accidents are completely preventable and the U.S. DOT will continue to urge drivers to make smart decision behind the wheel to help stop them from happening.
Every day, motorists across the U.S. are killed in traffic accidents caused by distracted drivers. Every day, families lose loved ones because of the irresponsibility of other drivers.
"I thank all of the families of distracted driving victims who have bravely chosen to share their stories of loss with the world," said U.S. Transportation Secretary Ray LaHood.
Missouri is one of the few states left that has no law governing cell phone use for drivers. Everyone behind the wheel is allowed to jab on a cell phone while driving. Our text messaging law isn't any better. Only drivers under the age of 21 are prohibited from texting while driving. Everyone else is free to send and receive text messages as they wish, causing them to take their attention off the roadway.
When we talk about distracted driving, most people will relate the behavior to talking on a cell phone or text messaging. Distracted driving can mean much more though. The term also includes drinking, eating, engaging with passengers, grooming, smoking, operating a GPS, applying makeup, messing with the radio, etc.
Drivers under the age of 20 are most likely to drive while distracted, but drivers of all ages are guilty of it one time or another. Distracted driving increases your risks for an accident by four times. Using a cell phone while driving gives a driver the same reaction time as someone who is legally drunk behind the wheel. These accidents are completely preventable and drivers are asked to keep their full attention on the roadway to avoid a potentially fatal accident.