Ever wondered what recourse is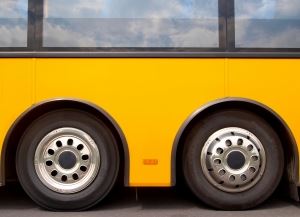 available when a bus trip turns into a nightmare? What happens to a commercial bus driver when they drive aggressively, or worse, cause a bus accident? A recent situation leaves many questions after a six hour Greyhound bus trip turned into a twelve hour ordeal, when a driver for a usually reputable and safe company violated policies and safety rules.
Federal regulations abound regarding the qualifications, licenses, and physical fitness of commercial vehicle drivers. And most passenger transit companies are reputable, providing safe transport and hiring safe drivers. But all of these rules only work to the point that a driver is willing to follow them.
What recourse is available when a driver fails to follow company policies and federal regulations?
A Bizarre Greyhound Bus Trip
The trip started in Memphis, Tennessee on Friday November 18, 2011. 45 passengers experienced a much longer than anticipated journey, which included unscheduled stops and unsafe behavior exhibited by the driver. The first indication of trouble came when the bus stopped along I-55 near Sikeston, MO. The bus driver, a Greyhound employee since 2004, pulled the bus over to let off a 65 year-old passenger she called unruly.
Forty miles later in Cape Girardeau, the driver again pulled the bus over on the side of the road. This time she told passengers she was the one leaving. She locked the bus door and left the bus to wait for a ride. After the locked-in passengers called 911, she was ordered back on the bus by police officers. She then drove the bus back towards Sikeston and stopped in Charleston, Missouri instead of driving to the passengers' destination of St. Louis. Here she stopped the bus at a truck stop and left it for good. The passengers were stranded for eight hours waiting for a relief driver.

Rules and Recourse
In this case, Greyhound issued refunds and an apology, stating this incident was inexcusable, unprecedented and violated company protocols. They are investigating the driver for disciplinary actions.
Bus drivers are trained to remove unruly passengers. In fact, they can be held liable if they do not remove an unruly passenger and the passenger then causes an accident (by assaulting the driver or grabbing the steering wheel, for example). The safety of the bus and its passengers is the driver's responsibility. The company employing the driver shares responsibility. They are required to monitor drivers, provide training, and set up procedures designed to reduce the likelihood of bus accidents and of buses experiencing mechanical failures.
A commercial bus driver is required to hold a CDL license. Traffic violations and other problems (such as a medical condition) can lead to a suspension or revocation of the CDL. Certain violations come with a fine, payable by the driver. A driver can be fired and reported to a federal safe driver data base.
The law allows the bus company and the bus driver to be financially responsible if they are found to be at fault or negligent and contributed to a bus accident. Factors such as these include driver fatigue, careless, reckless or aggressive driving, improper bus maintenance and violating reporting requirements.
If you are ever in a bus accident or experience injury as a result of a bus driver or bus company, contact a personal injury lawyer to find out what your avenues of recourse might be. In southeast Missouri, contact the Sikeston Missouri bus accident lawyers.
Attorney meetings by appointment only