In this article, Springfield MO accident lawyers explain the complications chain reaction accidents can pose to a personal injury case, particularly if semi-trucks are involved. Chain reaction crashes are some of the most frightening and deadly types of Missouri car or truck accidents, usually involving multiple vehicles who run into an already existing accident on the highway.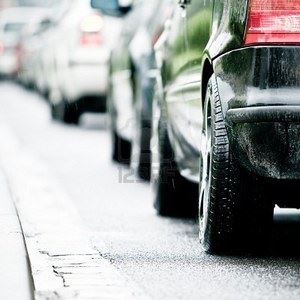 Many times these deadly pile-ups are caused by inclement weather or hazardous road conditions, but roadside construction and traffic slowdowns also cause their fair share. In the case of chain-reaction accidents which are due to snow or icy roads, they have even been known to involve rescue vehicles, such as fire trucks and ambulances that show up to assist with the original crash. As winter approaches, Springfield motorists are urged to take particular caution if the roads are icy or the visibility is poor.
A recent fatal accident, which took place in October on Interstate 90 in Idaho, illustrates the dangers of these crashes. Usually, vehicles will pile up behind an existing crash, but in this incident, the force of a semi-truck slamming into the back of a stopped SUV caused a chain-reaction in the vehicles in front of it.

The road conditions were clear and dry at the time of this crash, but traffic conditions caused a semi-truck to stop in an eastbound lane of I 90. A car, another semi, and the SUV all slowed and came to a near stop behind the original semi-truck. However, a third semi didn't slow, and wound up rear ending the SUV. But the accident didn't stop there. The force of the collision pushed the SUV into the semi in front of it, and that semi then hit the car in front of it, pushing it into the original semi that had stopped for traffic.
The occupants of the SUV, Jess Albert Bass, 68, and Jean Elaine Bass, 73, of Star, Idaho, were pronounced dead at the scene. It is not known if they were killed by the initial impact with the semi, which hit them from behind, or from the force of the resulting collision with the car in front of them. Several occupants of other vehicles were taken to area hospitals with non-life threatening injuries.