A St. Louis woman died and another woman was seriously injured in a car crash the morning of August 12 just outside of Springfield, Mo. Missouri personal injury lawyers were sorry to hear that Crystal H. Goings was pronounced dead at the scene of the crash. According to the Missouri Highway Patrol, Goings was driving a 1994 Ford Explorer heading east on I44 when her vehicle left the road and rolled over.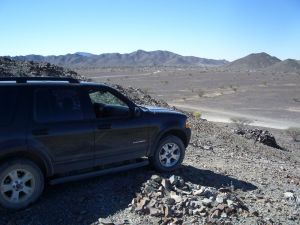 The passenger in the Explorer, Denise Calmese, also of St. Louis, was taken by ambulance to a hospital in Springfield with serious injuries.
Goings was killed despite wearing a seat belt. The cause of the accident is still unknown at the time of this writing, but the Highway Patrol is investigating. Ford Explorers have a long history of rollovers and recalls for tire separation problems. A report done in the 90's showed that Ford Explorer had a higher accident & rollover rate than comparable SUVs. At one point, the stability and design of the Explorer was under investigation by the National Highway Traffic Safety Administration (NHTSA).
As this accident shows, rollovers are serious accidents with deadly consequences. The NHTSA ranks them as the deadliest risk facing motorists of SUV's. Their statistics show more than 280,000 rollover accidents each year nationwide, with over 10,000 fatalities.
The NHTSA's engineers determined that the solution to the problem of SUV rollovers was to lower the center of gravity and widen the wheel track. Unfortunately, those changes were quite expensive and many SUV manufacturers were quite slow to make any of the suggested changes.