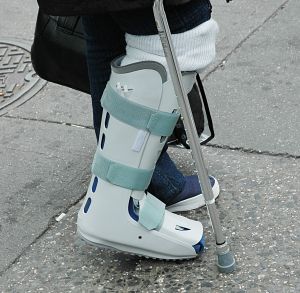 The aftermath of a workplace injury can be a confusing, overwhelming time for victims and their loved ones. In this post, our Missouri workers' compensation lawyers answer five questions we often hear from injured employees.
1. How do I know if I'm covered by the Missouri workers' compensation system?
Under state law, the majority of Missouri employers are required to carry workers' compensation insurance to cover their employees. If a business employs five or more workers, the employer must carry workers' comp insurance. Businesses in the construction industry must carry insurance if they employ one or more workers. (To find out more about what kind of businesses are considered part of the construction industry, click here.) Missouri law does provide exemptions for farm laborers, domestic servants and occasional laborers in private residences, real estate agents and direct sellers, certain inmates, certain volunteers, and certain individuals who serve amateur youth programs.
2. I've been injured at work: what are the first steps I should take?
First and foremost, be sure to report your injury to your employer (in writing) as soon as possible. Failing to report an injury within 30 days following its occurrence can jeopardize your right to workers' compensation benefits. You'll need to include the following information: your name and address; where the injury occurred; the date it occurred; and the nature of the injury. Keep a dated copy for your own records. It's also paramount that you seek immediate medical attention so your injuries can be assessed and documented by a physician.
3. How long do I have to file a workers' compensation claim?
First, please note that filing a workers' comp claim is completely different than reporting the injury to your employer. If you wish to file a claim, you must do so directly with the Missouri Division of Workers' Compensation. Claims must be filed within two years of the date of your injury, or, if you received workers' comp benefits following your injury, within two years following the date of the last payment you received. (If your employer failed to report your injury to the division in a "timely fashion," the time period is extended to three years.)