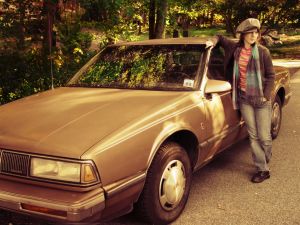 As personal injury lawyers, we know that young drivers are the most at-risk age group when it comes to car accidents. But why are these drivers so vulnerable? In this post, we discuss some of the most common contributing factors in crashes involving teens.
Car accidents involving teen drivers: The staggering statistics
• According to the Children's Hospital of Philadelphia, car accidents are the leading cause of death among adolescents, with the greatest lifetime risk of a crash occurring within the six month period immediately after a driver receives his or her license.
• Drivers between age 16 and 19 have a crash risk that is four times higher than the risk for older drivers between age 25 and 69 (per mile driven).
• Most accidents involving teen drivers can be attributed to some form of critical error. Failing to scan the roadway for potential hazards, traveling too fast for road conditions, and driving while distracted are the most common of these errors.
• Experts say drivers detect potential hazards within a three-second sequence: "Within a one-second window a driver scans for a hazard then has 2 seconds to detect and recognize it, and then decide how to respond in order to avoid or lessen the severity of a crash." Teen drivers, however, tend to detect hazards later than experienced drivers, which gives them even less time to respond and makes them even more likely to crash.
• In auto accidents caused by a teen driver's critical error, 21% involved teens who were driving too fast for conditions.
• In a survey, one-third of U.S. teen respondents admitted to texting or emailing while driving within the previous month.
• Passengers can also be an extremely dangerous distraction for young drivers. When a teen is driving with two or more peer passengers inside the vehicle, the driver's risk of a fatal crash is more than tripled.
• Parental involvement in a teen's driving education has proven to have a direct impact on their driving behaviors. Teens "who say their parents set rules and pay attention to their activities in a helpful, supportive way" are half as likely to be involved in an auto accident. These teens are also less likely to engage in risky driving behaviors and more likely to wear their seat belts.
If you'd like more tips and information about helping your teen stay safe on the road, check out "Parents Central," a resource provided by the National Highway Traffic Safety Administration.
At Aaron Sachs & Associates, P.C., our personal injury lawyers serve car accident victims in Kansas City, Missouri and throughout the surrounding areas, including Independence, Lee's Summit, Blue Springs, Greenwood, Buckner, Grain Valley, Oak Grove and Raytown.