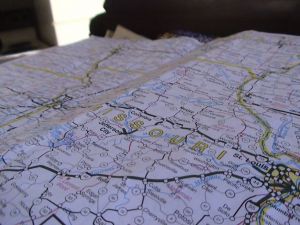 Thankfully, warmer temperatures are on the horizon, and many of our local motorcyclists are preparing to get their bikes out of storage and hit the open road. It's a great time of year to take a moment to remind yourself about the importance of safe riding practices. In this post, our Cape Girardeau auto accident lawyers discuss ten key tips to help you ride safe in 2014.
Ten Safety Tips for Missouri Motorcyclists
1. Check your bike before you ride. Especially if your bike has been in storage during the winter months, you'll want to make sure all its systems are in good working order before you hit the road.
2. Wear your protective gear, including helmet, gloves, boots, jeans and safety glasses. As many riders know all too well, we lack the protection of an enclosed vehicle, so there's virtually nothing between us and the pavement. Nothing, that is, except our safety gear, so it's crucial to dress smart. Head injuries are especially common in motorcycle accident victims, so a helmet is essential. It's Missouri law, and it just might save your life.
3. Stay visible: don't linger in other vehicles' blind spots. Often, other drivers simply aren't watching out for motorcycles, and many don't realize we're there until it's too late. Motorcycles can be harder to see than other kinds of vehicles, so a key part of safe riding is making sure we stay visible.
4. Use the SEE method: Search for potential danger, Evaluate potential hazards, and Execute proper action to avoid the hazard.
5. Watch for dangerous obstacles like slick pavement, loose gravel and roadway debris. These obstacles, which can be a mere nuisance for other drivers, can be deadly for motorcyclists.
6. Use extra caution in intersections and when turning left. The majority of motorcycle accidents occur when riders are passing through intersections or executing left turns - even when we have the right of way. Use extra caution, and again, never assume another driver sees you.
7. Don't follow too close in case you have to perform an emergency maneuver. If a roadway emergency presents itself, you'll want to have as much time and space as possible to react safely. Never tailgate.
8. Know how to handle passengers. Carrying a passenger will change the way your motorcycle handles. If you're not used to riding with someone else on board, be sure to get plenty of practice before riding in traffic.
9. Carry a balanced load: pack and secure your saddlebags safely. Here again, added weight can change the way you ride. Pack sensibly and make sure the weight is distributed evenly and secured properly.
10. Be patient and enjoy the ride. Remember, when riding, the journey is the destination. Take your time and enjoy having your boots in the breeze. Doing so will help ensure you have a safe, enjoyable ride.
We wish our area motorcyclists a happy riding season! For more information about motorcycle advocacy and upcoming events in our area, please check out our team's motorcycle blog, Ozarks on Two Wheels.