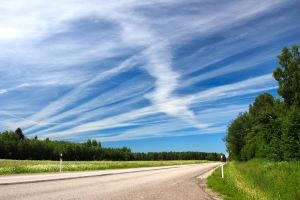 Spring is nearly here, and our Greene County personal injury lawyers know that many Missourians are looking forward to some relief from cold temperatures and wintry weather. However, springtime also brings certain changes that can also impact roadway travel. In this post, we discuss five useful safety tips for spring driving.
Spring driving safety tips for Missouri motorists:
• Use caution when traveling in unpredictable spring weather. As Springfield residents know all too well, springtime in the Ozarks can mean rain, sleet, hail, flash flooding, fog and widely varying temperatures, all of which can complicate roadway travel. When you encounter wet or slick roads, remember to slow down and increase your following distance. You'll also want to use your headlights and your defroster to help yourself see and be seen. Finally, avoid driving through large puddles, which can affect your brakes or cause you to hydroplane.
• Expect to see farming equipment on the road. With spring comes the planting season, which means more farming vehicles will be on the move. During the months ahead, drivers should expect to encounter these large slow-moving vehicles, especially on rural roads. Be sure to slow down and give them plenty of room, and be especially careful when passing. Remember that wide farming vehicles make extremely wide turns, so don't assume that a vehicle is moving to the right to allow you to pass. The driver may be preparing to turn left.
• Watch for increased recreational traffic. Missouri is home to a beautiful landscape, several rivers and lakes, and numerous state parks, so it's no surprise that many Ozarkers will be out enjoying the outdoors as temperatures continue to warm. Anticipate increased traffic, including local motorcyclists, bicyclists and pedestrians. Also, expect more cars and trucks on the road, especially over the weekends.
• Have your vehicle serviced. Many drivers "winterize" their vehicle to prepare for traveling in cold temperatures, but spring is also an excellent time of year to ensure your vehicle is in good working order. Replace your windshield wiper blades, check your headlights and your tire pressure, and chance your vehicle's cabin air filter (especially if you suffer from seasonal allergies).
• Make safe driving a priority. Taking a few basic safety precautions can help ensure that you and your passengers are protected in the event of a crash. Buckle up, put your cell phone away, and don't get behind the wheel if you've been drinking. It's common-sense advice, but it might just save someone's life.