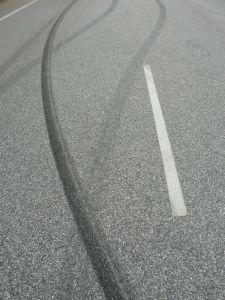 Shockingly, the AAA Foundation for Traffic Safety reports that approximately 11% of auto accidents reported to police are hit and run crashes, meaning the at-fault driver left the scene without providing any identifying information. Annually, an estimated 1,500 people die in hit run accidents. Our Kansas City personal injury lawyers know that these crashes can create numerous headaches and financial consequences for innocent victims involved. In this post, we share some general information - and a few basic tips - for Missourians who have been the victims of hit and run drivers.
Why do drivers hit and run?
When caught, hit and run drivers have given numerous reasons for leaving the scene of a serious crash. Here are a few of the more common excuses:
• The driver was under the influence of alcohol or drugs.
• The driver is wanted on other criminal charges.
• The driver was operating a vehicle with a suspended or revoked license.
• The driver did not have insurance as required by large.
• The driver was negligent in causing the crash (driving aggressively, driving while distracted or fatigued, etc.).
What should I do if I've been the victim of a hit and run accident?
First, you should report the accident to police and to your insurance company. Notifying law enforcement officials will create a formal record of the accident, while notifying your insurer may help protect your right to compensation in the future. If the driver isn't located, you may need to utilize the underinsured or uninsured motorist coverage on your own policy.
If you were present when the accident occurred, write down any identifying information about the accident and the other vehicle that you can remember. Obviously, it's ideal if you can record the vehicle's license plate number, but any details - make, model, color, body style, location/amount of damage, etc. - may be helpful in the long run. Likewise, if any witnesses stop following the crash, be sure to get their contact information and ask them to speak with the police officer who responds to the accident.
You may also want to contact a personal injury attorney, who can help you understand your legal options and advise you about the best way to proceed.
Hit and run accidents and Missouri law
Under Missouri law, a driver is guilty of hit and run if, "knowing that an injury has been caused to a person or damage has been caused to property, due to his culpability or to accident, he leaves the place of the injury, damage or accident without stopping and giving his name, residence, including city and street number, motor vehicle number and driver's license number, if any, to the injured party or to a police officer" (Section 577.060, RSMo). Leaving the scene of an accident is a class A misdemeanor unless the crash resulted in physical injuries or property damage exceeding $1,000; or if the defendant has pleaded guilty to or been convicted of hit and run in the past. Under any of those circumstances, the offense becomes a class D felony.