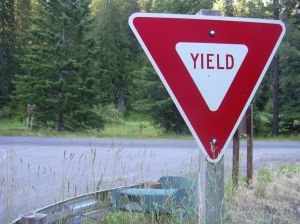 May is Motorcycle Safety Month, and our Springfield personal injury lawyers want to encourage all Missouri drivers to make motorcycle safety a priority - especially at this time of year, when more motorcyclists are on the road. A recent report from the Governors Highway Safety Association (GHSA) indicates that motorcycle fatalities increased by approximately 9% in 2012 - in fact, U.S. motorcycle deaths have increased in 14 of the past 15 years. During the same time period, fatal accidents involving all kinds of motor vehicles decreased by 23%.
So, what accounts for the increase in motorcycle fatalities? The GHSA report cites several possible contributing factors, including high gas prices (which prompted more riders to travel by motorcycle last year) and record-high spring temperatures (which extended the 2012 riding season in several states, including Missouri). However, all too many motorcycle accidents happen simply because drivers either fail to see riders traveling near them or fail to yield the right of way. In fact, in 2011, about 40% of fatal two-vehicle motorcycle accidents occurred when another vehicle turned left into a motorcyclist's path.
Consider these recent fatal motorcycle accidents:
• April 23; Verona, New York: Raymond Torres, 44, was killed when another driver failed to yield the right of way and pulled into the path of his motorcycle. Torres was ejected from his bike and pronounced dead at the scene. The other driver was ticketed for failing to stop at a stop sign.
• April 26; Westtown Township, PA: A suspected drunk driver failed to yield as he attempted to make a left turn, causing an oncoming motorcyclist to strike the passenger side of his truck. Liam Crowley, 24, was taken from the scene by ambulance and later died as result of his injuries. According to local police, the other driver has five previous DUIs on his record and was driving with a suspended license at the time of the crash.
• April 27; Chatsworth, California: A former U.S. Marine died when a car failed to yield to his motorcycle at an intersection. Lance Corporal Jesse Wilkes, 27, struck the right front door of a car that turned left in front of him. His family is currently working to have left-turn arrows added to intersections in the vicinity of the crash. Cpl. Wilkes had served two tours in Afghanistan.