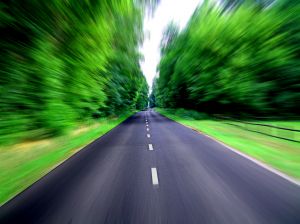 As Missouri personal injury lawyers, we know that car accidents involving teen drivers are all too common. Research indicates that teens have much higher crash rates than older drivers, even though they tend to spend less time behind the wheel. And this week, a series of fatal teen accidents grabbed national media attention, serving as a tragic reminder of the very real dangers facing young drivers.
Yesterday, five Texas teenagers were pronounced dead at the scene after their SUV ran a stop sign and was struck by an oncoming tanker truck carrying gasoline. According to the Associated Press, the collision triggered a fire that engulfed both vehicles and seriously injured the truck driver, who remains in critical condition with burns over 65% of his body. All of the SUV's occupants were killed, including the driver, 16 year-old Jacob Stipe, and four passengers: 17 year-old October Roys, 15 year-old Elizabeth Roys, 17 year-old Derrek Hager, and 17 year-old Christopher Moore.
On the same day, six teens were killed in Warren, Ohio when their vehicle ran off the road and overturned into a pond. Authorities say there were eight teen passengers riding in a five-passenger vehicle. Only two survived. And only days earlier, three Indiana teens died when two pickup trucks collided at a four-way stop. Both vehicles were driven by teens, and neither had stopped at the intersection.
Facts about car accidents involving teen drivers
• Car accident injuries are the leading cause of death for Americans between age 13 and 19.
• According to the Insurance Institute for Highway Safety (IIHS), the crash rate for drivers between age 16 and 19 is three times the risk for drivers age 20 and over, per mile driven. And the Children's Hospital of Philadelphia reports that "the greatest lifetime chance of crashing occurs in the first six months after licensure."
• Because young drivers lack experience, teen crashes are more likely to be caused by driver error than accidents involving older drivers. Three specific errors contribute to nearly half of serious accidents caused by teens: (1) lack of roadway scanning to recognize and react to hazards; (2) driver distraction linked to something inside or outside the vehicle; and (3) traveling too fast for roadway conditions.
• When two or more peer passengers are present in a vehicle operated by a teen driver, that driver's already-high crash risk more than triples.
• Recent data from the Governors Highway Safety Association reveals that deaths in 16 and 17 year-old drivers spiked dramatically during the first six months of 2012, increasing by nearly 20%. The increase marked the end of a decade-long reduction in fatal accidents involving teens.