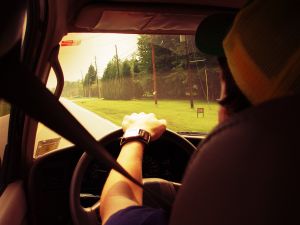 When it comes to Missouri car accidents, teen drivers are more at-risk than any other age group. According to a recent report from the Governors Highway Safety Association, 16 and 17 year-old driver deaths rose by 19% during the first six months of 2012. In this post, our Cape Girardeau personal injury lawyers discuss a few factors that often play a role in accidents involving teens.
Teen drivers and Missouri car accidents: Common contributing factors
• Inexperience. A large portion of teen driving accidents are caused by a simple lack of experience behind the wheel. Because they're new to driving, teen drivers have a hard time recognizing roadway hazards and responding to them appropriately. What's more, teens don't always understand their limitations: a study conducted by the Center for Injury Research and Prevention at the Children's Hospital of Philadelphia found that many teens misgauge their level of driving experience. "Teenagers are not recognizing themselves as inexperienced drivers," said Dr. Kenneth Ginsburg, the study's lead researcher. "They are really viewing experience as something that is solved by getting a driver's license."
• Distractedness. Distracted driving has become a nationwide epidemic, and it's especially prevalent in teens. In a 2011 government survey of more than 15,000 high school students, 58% of high school seniors admitted to texting while driving within the previous month. The dangerous combination of inexperience and distractedness is likely a key contributor to the recent increase in teen driver deaths: annually, 21% of fatal accidents involving drivers age 16 to 19 are caused by some form of cell phone use. Teen passengers have also proven to be a dangerous distraction for young drivers: a teen driver's crash risk is more than tripled when two or more peer passengers are in the vehicle.
• Speed. Research suggests that teen drivers are more likely to speed than older drivers and less likely to adjust their speed for traffic, weather or roadway conditions. In addition, young drivers often fail to recognize the relationship between excessive speed and car accident risks. Speed affects crash risks and injury severity in three basic ways: (1) it increases the distance a vehicle travels from the time a driver recognizes a roadway hazard to the time the driver responds; (2) in increases the distance a vehicle needs to stop once the driver hits the brakes; and (3) it increases the energy created by a crash, making serious injuries more likely.
• Alcohol. According to the Centers for Disease Control (CDC), there has been a 54% decrease in teen drinking and driving since 1991, which indicates that teens are becoming increasingly aware of the dangers associated with driving under the influence. However, alcohol continues to play a role in many fatal crashes involving teen drivers. Of drivers between age 16 and 19 who were killed in 2010 auto accidents, 26% of males and 19% of females had a blood alcohol content of 0.08% or higher. And in 2011, the CDC says nearly one million teen drivers got behind the wheel after drinking alcohol.
Aaron Sachs & Associates, P.C. is a personal injury law firm representing auto accident victims in southeastern Missouri. If you or a loved one has been injured in a crash caused by a careless or negligent driver, it may be beneficial to discuss your legal rights and options with an experienced attorney. Our firm works on a contingent-fee basis, and we offer a free initial consultation to discuss your case. To schedule an appointment, call 1-888-777-AUTO, or submit our easy-to-use "Do I Have a Case?" form online. Serving clients in Cape Girardeau, Van Buren, Caruthersville, Ellington, Perryville, New Madrid, Farmington, Potosi and Viburnum.
Attorney meetings by appointment only