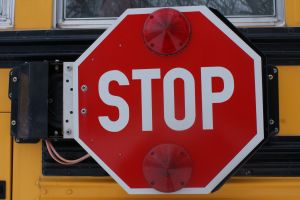 This week, students in Cape Girardeau will be heading back to school, and our Missouri personal injury lawyers want to remind drivers and parents in southeast Missouri to make roadway safety a priority, especially at this time of year, when there are so many young pedestrians coming to and from school each day. In this post, we share some useful tips for motorists and some advice to help parents reduce pedestrian accident risks.
Back to school safety tips for Missouri drivers:
• Expect to see more young pedestrians - and bicyclists - on or near roadways, especially during the morning and afternoon hours. Remember that children can be harder to see than other pedestrians, and they often behave unpredictably. Slow down and use extreme caution when you're driving near them.
• Under state law, it's illegal for drivers to pass a school bus that has stopped to drop off or pick up students. Buses have yellow flashing lights that are designed to alert other drivers when they are preparing to stop, and a stop sign equipped with red flashing lights to signal that they are loading or unloading passengers. Be prepared to see these signals, and to respond appropriately.
• Always stop when a school patrol officer or crossing guard directs you to do so. Never block the crosswalk when you are waiting to proceed through a stoplight or make a turn. If your vehicle is partially in the crosswalk, you force pedestrians to walk around your vehicle, which can make them more vulnerable to being struck.
Keeping your student safe: Safety tips for parents to share with their children:
• Children who walk to school should always travel in groups and use the sidewalk, if one is available. If there are no sidewalks, young pedestrians should always walk facing traffic.
• The best place to cross a street is at a crosswalk or intersection. Parents of young pedestrians should caution their children against darting out into a roadway, especially from in-between parked vehicles. Doing so makes it extremely difficult for oncoming drivers to see children and respond in time to avoid a collision.
• If your child rides a bicycle, be sure to review the rules of the road and outline the dangers of riding in traffic. Young bicyclists should always wear properly-fitting helmets and wear bright colors to make themselves more visible to other drivers on the roadway.
For more back to school pedestrian safety tips, visit the National Safety Council's website, which offers a number of useful resources for parents and drivers alike.
Aaron Sachs & Associates, P.C. is a personal injury law firm that represents the victims of Missouri car accidents. If you or a loved one has suffered injury in a collision caused by another driver's negligence, please contact our office to find out if we can assist you. Our firm offers a free initial consultation, which offers you an opportunity to discuss your case and your questions with an experienced attorney. For more information, call us toll-free at 1-888-777-AUTO, or click here to visit our website. Serving clients in Cape Girardeau and the surrounding areas, including Poplar Bluff, Van Buren, Kennett, New Madrid, Caruthersville, Perryville and Sikeston.
Attorney meetings by appointment only