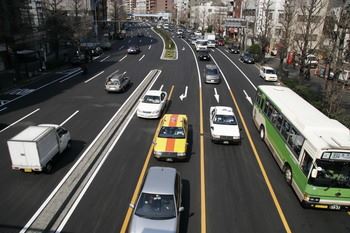 Our Springfield truck accident lawyers know that collisions between large trucks and smaller passenger vehicles commonly cause serious or fatal injuries: in 2009, 3,380 Americans died and an additional 74,000 were injured in collisions involving commercial trucks. We also know that the vast majority of accidents are caused by a driver's error. The simple fact is that many of these accidents can be prevented if Missouri drivers make safety a top priority when they're behind the wheel.
Such an adjustment is needed now more than ever. For the past 6 years, Missouri has seen a steady decrease in the number of people killed in car accidents, but that appears to be changing in 2012: the Missouri Highway Patrol is reporting a disturbing spike in the number of crash fatalities this year. As of March 14, there have been 139 Missouri deaths, a 28% increase compared to March 14, 2011. In southwest Missouri alone, the crash fatality totals are up 44% from last year. Even more shockingly, 2/3 of Missourians killed in 2012 were not wearing seat belts.
Traffic Accident Statistics:
The National Highway Traffic Safety Association (NHTSA) reports that there were nearly 33,000 people killed in U.S. traffic accidents in 2010. This statistic illustrated the lowest number of roadway fatalities in a single year since 1949. The same year, an estimated 2.25 million suffered from car accident injuries throughout the country. Some speculate that driver distraction accounts for the 2012 spike, since drunk driving and drowsy driving are on the decline. And of course, fatalities are more likely in accidents when vehicle occupants aren't wearing seat belts.
The Missouri Highway Patrol offers the most recent detailed traffic accident statistics for the state. Their report outlines the most prevalent factors affecting 2010 crashes throughout Missouri. Among their findings:
• Speed was a factor in nearly 20% of all car accidents.
• Speed was a factor in nearly 40% of all fatal car accidents.
• In accidents where speed was a noted cause, nearly 325 people were killed and another 12,250 were injured.
• Someone was killed every 43 minutes in a speed-related car accident.
• Alcohol was involved in nearly 5% of all car accidents.
• Alcohol-related car accidents accounted for nearly 30% of the fatal accidents that occurred during the year.
• Someone was killed in an alcohol-related accident every 2.2 hours.
• Drivers under the age of 21 accounted for about 26% of all car accidents.
• Teen drivers caused more than 15% of fatal car accidents.

All of the above statistics are alarming, and many more are to come. We're asking drivers throughout the state to make safe driving a top priority in 2012. Safe roadways start with you.
At Aaron Sachs & Associates, P.C., our lawyers represent truck accident injury victims. If you or a loved one has been injured in a Missouri auto accident, we may be able to help. For more information, or to schedule a free consultation with one of our attorneys, call 1-888-777-AUTO or visit our website.
More Blog Entries:
Missouri Car - School Bus Collisions Prompt NTSB Safety Recommendations for All Drivers; Missouri Truck Accident Lawyer Blog, March 2, 2012

Do Stability Control Systems Help Prevent Missouri Trucking Accidents? Missouri Truck Accident Lawyer Blog, February 17, 2012
Attorney meetings by appointment only