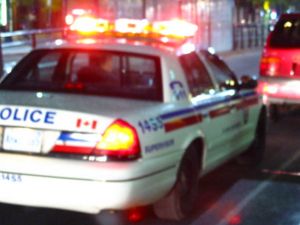 Recently, a St. Louis jury awarded $3.1 million to the family of a woman killed in an Uplands Park police chase, ruling that two officers violated department policy in their handling of the pursuit. In December 2009, 34 year-old Lashanna Snipes died when a fleeing suspect ran a stop sign and crashed into her vehicle. Snipes' two children, her grandnephew, and her sister were also injured in the collision: the group was traveling to a relative's house to hang Christmas lights when 16 year-old Derion Henderson, on the run from police, crossed their path.
According to the St. Louis Post-Dispatch, the family's wrongful death/personal injury lawsuit alleged that the officers were reckless and negligent in pursuing Henderson, who was traveling 46 mph in a 30 mph zone. During the trial, the plaintiffs' attorneys pointed out that Henderson had only committed an ordinance violation, and that the officers had not received authorization to pursue from a supervisor - meaning that the chase was in breach of their department's pursuit policy.
Furthermore, the driver of the police car, Lamont Aikens, was found to be an unlicensed volunteer officer with a lengthy criminal history involving 18 arrests. Aikens was convicted of third-degree assault and stalking in 1993, and he pleaded guilty to drug possession the same year. His other arrests were connected to some serious charges, including forcible rape, first-degree assault and first-degree murder. (Subsequently, Aikens and another Uplands Park officer were charged with holding a police commission without a license, and the acting police chief was charged with granting the commission.)
While Aikens and Sergeant Janet Riley maintained that they abandoned the chase about 12 blocks before the crash happened, a witness testified that both Henderson's vehicle and the police car passed her - at nearly 80 mph - several blocks past the point where the officers said they backed off. In fact, the witness had contacted St. Louis Police the evening of the crash to report that both vehicles had struck her car.
The defense insisted that the only person responsible for the crash was Henderson, who pleaded guilty to second-degree murder and vehicle tampering last year (he was sentenced to 17 years in prison). However, in a deposition presented by the plaintiffs, Henderson claimed the police car hit his vehicle from behind, causing the collision with Snipes.
Ultimately, the jury ruled in favor of the plaintiffs. Approximately half of the $3.1 million award is to compensate the family for Snipes' death; the remainder is for the injuries sustained by her passengers.