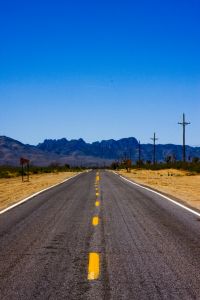 The daughter of an Indiana couple who died in a Fourth of July motorcycle crash has filed a wrongful death suit against the at-fault driver, reports the Fort Wayne Journal Gazette. James R. Hendrickson and Mary Catherine Hendrickson were killed when another driver crossed a highway centerline and struck their motorcycle head on. The collision caused the motorcycle to catch fire. James Hendrickson died at the scene, and Mary Hendrickson later died at a nearby hospital. The lawsuit requests compensation for all expenses associated with the accident, including medical bills, funeral expenses and attorney fees.
Legally, a death is said to be "wrongful" if it is caused by the negligence or wrongful conduct of another individual or company, whether that conduct was intentional or unintentional. A wrongful death claim is a civil action: it is completely separate from a criminal charge, and neither proceeding affects nor controls the other. In other words, a defendant can still be sued for wrongful death even if he or she has been acquitted of a criminal charge (like murder) in connection with the death. Normally, wrongful death claims are brought on behalf of the spouses, children and/or parents of the deceased. If there are no such family members, siblings of the victim (or their children) can bring the action.
For a wrongful death claim to succeed in court, there are four elements that must be proven:
(1) The death was caused, in whole or part, by the conduct of the defendant.
(2) The defendant was negligent or strictly liable for the victim's death.
(3) There is a surviving spouse, children, beneficiaries or dependents.
(4) Monetary damages or human damages (such as loss of consortium) have resulted from the victim's death.
In the event of a wrongful death, Missouri law allows the entitled parties to recover their losses, which may include the following expenses:
• Medical bills
• Funeral, memorial, burial services
• Lost wages and lost future wages
• Lost benefits
• Lost inheritance
• Mental anguish
• Loss of companionship and loss of consortium
• Loss of support
• General damages
• Punitive damages

Why it's important to seek legal advice:
If you've lost a loved one due to someone else's negligence, we encourage you to explore your legal options as soon as possible. If you wait, you may lose the opportunity to pursue your claim. Here's why:
• Missouri has a statute of limitations for wrongful death claims. In other words, you must bring your wrongful death lawsuit within the applicable time period (within three years of the death), or your claim will be forever barred.
• Evidence disappears and memories fade with time. An experienced personal injury attorney will start investigating your claim immediately: it's essential to talk to witnesses, analyze accident scenes and review records right away so evidence can be preserved.
If your loved one has suffered wrongful death in the state of Missouri, contact our office to schedule a free, confidential, no-obligation consultation. We represent clients in and around the Columbia/Jeff City area, including Centralia, Ashland, Kirksville, Mexico, Vandalia, Fulton and Moberly. To schedule an appointment, please call 1-888-777-AUTO, or visit our website to learn more about our practice.
Attorney meetings by appointment only