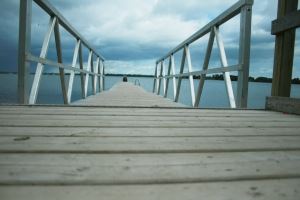 This summer, there have been a startling number of electrocution deaths at lakes in the Midwest. In July alone, three people have died - in two separate incidents - as a result of being electrocuted while swimming at the Lake of the Ozarks. Investigators of both electrocutions found improperly grounded electric circuits, which caused electrical currents to surge through the water. Needless to say, mixing water and electricity can be deadly.
The first incident happened on the Fourth of July, when two siblings were heard screaming as they swam in the lake. Adults pulled the children from the lake, and one person reported feeling a tingle in the water. The adults immediately tried to resuscitate the children using CPR, but 13 year-old Alexandra Anderson and 8 year-old Brayden Anderson were later pronounced dead at Lake Regional Hospital.
The Missouri Highway Patrol's Water Division responded to the scene. Investigators found improper wiring on the dock and concluded that the lack of a Ground Fault Circuit Interrupter (GFCI), allowed the electrical current to move into the water. However, according to the Patrol, many other factors could have contributed to the electricity traveling into the water, including nearby boat lifts and/or pumps. The source of electricity is not yet clear: the Patrol continues to investigate and will release its findings with the completion of the autopsies.
Then, on July 7, a 26 year-old Hazelwood woman was electrocuted at the Lake. Jennifer Lankford was reportedly swimming with her two step-brothers when the group felt a current in the water. The boys were able to swim away, but Lankford swam towards the dock and was electrocuted upon touching it. Here again, the Patrol reported that there were several electrical problems with the dock.
"We want to make sure that anyone who swims near a dock understands that if they feel electrical current in the water they need to leave the area around the dock immediately," said Sergeant Paul Reinsch of the Missouri Highway Patrol. "They should swim to another dock or exit point and get out of the water as quickly as possible and under no circumstance touch the dock."