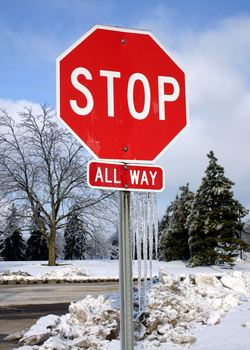 It's a snowy Monday here in Springfield, which made for slick, hazardous conditions during the morning commute. Our Missouri car accident attorneys want to encourage drivers to take extra precautions today: the snow is continuing to fall, and local weather forecasts indicate that the snow will change into freezing rain this afternoon. As of 9:00 a.m., the Springfield Police Department had already reported dozens of accidents in the Springfield metropolitan area (including slide offs, non-injury collisions and a few injury accidents).
Because so many officers are responding to accident calls, the Springfield Police are currently on "emergency status." If you are involved in a collision this morning, you may be asked to a make a walk-in accident report, under the following circumstances: all vehicles involved are operable; the accident is non-injury; and no alcohol/drug-impaired driver is involved.
At present, the Missouri Department of Transportation (MoDOT) is reporting that I-44 and other highways in the Springfield area are snow-covered, while highways to the southeast are partly covered. Crews continue working to clear and salt local roadways.
Meanwhile, the Missouri Highway Patrol has responded to several accidents this morning, but the majority of these were minor in nature. One more serious wreck happened near Strafford at around 7:15 a.m.: an SUV slid into the path of a tractor-trailer, and the two vehicles collided nearly head on. The impact forced the tractor-trailer off the road, and it subsequently hit a fence and then a tree. Both drivers and a passenger in the SUV were taken to Mercy Hospital with moderate injuries.