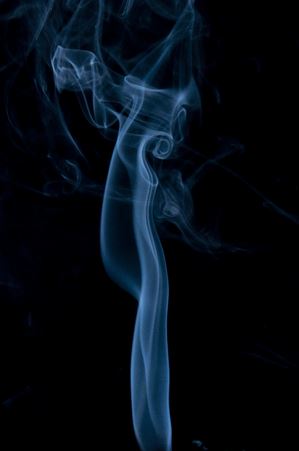 Our Neosho, Missouri car accident attorneys frequently write about the dangers posed by drivers under the influence. Drivers should know, however, that some Missourians are finding new ways to become impaired. Law enforcement continues to express concern about a growing threat to roadway safety: synthetic drugs, including substances like "herbal incense" and "bath salts," which mimic the effects of illegal drugs like marijuana and cocaine. What's especially troubling is that many of these substances are readily available (in smoke shops and online); legal for purchase; and increasingly popular with teenagers (who are already a high risk group for car accidents).
Last Sunday, three Neosho stores were burglarized, and the only items stolen were packages of herbal incense. Then, in the week that followed, there were two incidents in Neosho involving teens and herbal incense. First, an 18 year-old man was arrested for child endangerment after he gave two teenagers herbal incense to smoke. When emergency responders answered a call about a possible drug overdose, they discovered the two young women (age 15 and 16) vomiting and "in an altered state of mind." They were taken to the hospital. A second medical call - this one from Neosho Junior High - was also connected to synthetic marijuana, law enforcement suspects.
In the last year, there have been several troubling incidents in the Midwest that are linked to these substances. Here are just a few examples:
• Auroro, IL: A 19 year-old man died last summer when he crashed his car into a house after smoking synthetic marijuana. Earlier that day, Max Dobner called his brother and said he was having a panic attack after smoking "potpourri." Dobner's brother advised Max to take a shower and lay down, but Max instead got behind the wheel.
• Rogersville, TN: A 25 year-old woman was arrested after she wrecked her car while being pursued by police, injuring herself and her two passengers. Mandy Jane Davis is currently facing 14 criminal charges, including reckless endangerment and possession of synthetic marijuana. Police found 5 packages of the substance in Davis' vehicle, along with a fully loaded .22-caliber pistol that Davis tossed out the window during the chase. Her passengers told police that they feared for their lives, and pursuing officers reported that Davis was driving aggressively and erratically, swerving at patrol cars and slamming on her breaks, attempting to cause a crash.
• Battlefield, MO: 32 year-old Jason Nossoughi died suddenly after police arrested him in the Battlefield city park. Police found Nossoughi acting strangely, dressed only in his underwear, and suspected that he had also tried to break into city hall. Nossoughi resisted, and police used pepper spray and Tasers to no effect. It took four officers to subdue him, and he was taken to the hospital. He was "conscious and alert" in transport, police reported, but then he died suddenly less than two hours later. An autopsy found high levels of bath salts in his system.
Missouri has twice attempted to ban synthetic marijuana and "bath salts": the most recent law took effect in late August 2011. Unfortunately, law enforcement has found that the new legislation is just as problematic as the original. According to Springfield Police Chief Paul Williams, manufacturers of these substances simply alter the ingredients slightly: "They come up with a different type of drug or a different way of packaging it or a different way of presenting it," Williams says. Manufacturers also place a "not for human consumption" label on the packaging, which affords them additional legal protection.
One problem with enforcing the new law, at least as it applies to "driving under the influence," is that these substances don't always show up on traditional drug tests. Until a test is found that can definitively show that a driver has used one of these substances, it will be difficult to fully enforce the law. According to Newton County Coroner Mark Bridges, "It's become such a nationwide problem that it really needs to be a substance they test for on every single toxicology panel." Bridges plans to attend a conference at the state capital next month that will address new testing procedures for these substances.
To determine if the substance itself is banned by Missouri law, it must be sent to the state crime lab for a series of tests, which can be a lengthy process: at present, there's a backlog of these cases at the state crime lab in Springfield. Any criminal charges must be dropped if the substance differs - if only slightly - from the list of banned chemicals. "We wouldn't be able to charge them with a crime," says Dan Patterson, Greene County Prosecuting Attorney. "As I said, you can only charge someone with possession of a controlled substance or distribution if it falls within the schedule of controlled substances."
Patterson says this issue could be addressed if the lab could test for "analog drugs" - substances that have the same basic chemical makeup as banned drugs, and that produce the same physical effects, even if the ingredients have been slightly modified. "The reason we're not doing that now is because our lab currently doesn't have the training to allow them to do that," Patterson said. More funding is necessary to equip the state crime lab to perform those tests.
These substances are unquestionably dangerous, especially for teen drivers. Not only do they cause increased blood pressure and heart rate, they also have been found to cause hallucinations and extreme paranoia. Although the effects of synthetic drug use have not been formally studied, experts warn that seizures, psychotic episodes and loss of memory may be some of their long term effects.
Despite the danger of using these unstudied substances, their use has skyrocketed. By the end of last November, poison control centers across the country reported 6,348 calls related to synthetic marijuana use: that's more than double the number of calls reported in 2010. Bath salt use has risen sharply as well, with poison centers nationwide receiving 6,138 calls in 2011, contrasted with 303 calls in 2010. They have already received 228 calls related to bath salts in January 2012 alone.
The Joplin, Missouri personal injury lawyers at Aaron Sachs & Associates, P.C. have found that education and raising the public's awareness about the dangers of driving under the influence of any mind altering substance can be as important as legislation. We are glad the law has led to so much publicity about this threat to public safety. The more people who know about it, the safer our roadways will be.
If you need information about an injury accident involving an impaired driver, please visit our website.

Attorney meetings by appointment only