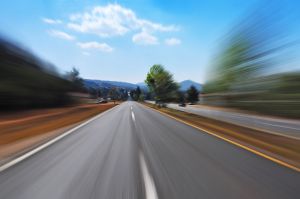 On Tuesday, a Minnesota man was sentenced to prison after being convicted of vehicular homicide and careless driving. The Star Tribune reports that Jason Styrbicky will serve a year in jail for causing the death of two women and an 8-week-old fetus in a 2010 fatal crash. Originally, Styrbicky was facing four years in prison per death, which means he could have received a 12 year prison term. However, after hearing pleas from Styrbicky's family, his attorney, a probation officer, and the victims' families, the judge drastically reduced his sentence.

The accident was a consequence of distracted driving. In the moments before the crash, Styrbicky's eyes were off the road for over 16 seconds, which was enough time for him to travel more than a quarter mile on the freeway.
At the scene of the accident, Styrbicky initially told authorities he was searching for an energy drink he had dropped: he took his eyes off the road to find it, he said, and by the time he looked up, he was quickly approaching a construction zone with no time to stop. His vehicle plowed into stopped traffic, killing Pamela Brinkhaus, Kari Rasmussen, and Rasmussen's 8-week-old fetus. The impact forced the victims' vehicle into a large truck carrying more than a million bees, which were released in the crash.

The bees certainly complicated rescue efforts, as many emergency responders and motorists were stung. Lakeville Fire Chief Scott Nelson said the scene was like a "black haze." Initially, rescue workers were told to stay in their vehicles as the cloud of bees swarmed around the damaged cars and trucks. Eventually, the fire department was able to calm the bees with water hoses, and the truck driver provided some extra protective suits for paramedics.
Later, Styrbicky accepted responsibility for the deaths and admitted that he was guilty of distracted driving. Investigators do believe that backed up traffic in the construction zone may have played a role in the crash, but they are uncertain as to how large of a role it played.