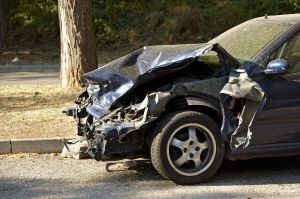 After being involved in a serious car accident, injury victims often wonder how to handle phone calls, inquiries, and settlement offers from insurance adjusters. In many cases (and especially when you've suffered catastrophic injuries), it's in your best interest to seek legal counsel, and allow your attorney to handle all communication with insurance companies - even your own.
Recently, the insurance provider Progressive found itself in the midst of an online firestorm after a blogger claimed the company had defended his sister's killer in court to avoid paying out to her family on her policy. Matt Fisher's younger sister, Kaitlynn, died in a 2010 crash when another driver ran a red light and struck her vehicle. That driver's insurance company acknowledged his fault, but he was underinsured. Since Kaitlynn's Progressive policy included uninsured and underinsured driver coverage up to $100,000, and the Fishers received 25,000 from the other driver, the family expected Progressive to pay the difference: $75,000. The company refused, and so the Fishers were forced to file suit against the at-fault driver, since Maryland law kept them from suing Progressive directly.
In the end, Progressive "interjected itself into a lawsuit the Fisher family filed against the other driver," reports the Baltimore Sun. According to the Fishers, an attorney representing Progressive appeared in court and argued against the company's own client - Kaitlynn. Fisher's blog went viral overnight, and Progressive, forced to respond, claimed that the company "was defending [its] own interests."
Dealing with insurance companies following a car crash: Common Q&As for accident victims
Should I speak with insurance adjusters personally?
You should report accidents to your insurance company as soon as possible, but otherwise, we encourage you to be cautious in communicating with insurers. Often, adjusters will try to make you think that you must turn over certain information, or that you must give a recorded statement regarding the accident. When in doubt, consult a lawyer, and be especially wary when an adjuster wants to record you. Remember, anything you say really can be used against you later.
How do I know if a settlement offer is fair?
It can be tempting to accept the first settlement offer from an insurance company - especially if it seems like a lot of money - but we advise you to think twice before you sign. There are factors you may not be taking into account, like lost wages, expensive medical equipment, and future expenses. Again, your best bet is to consult a lawyer before accepting an offer. A experienced personal injury attorney can assess your situation, taking your current and future needs into account, and work to ensure your needs will be met.

What else can an attorney do to help me?
Your attorney will fully investigate your case, handle paperwork, negotiate claims, research, file court papers, and aggressively pursue your case. He or she will deal with insurance companies, the medical system, and the legal system, and even negotiate with the hospital and doctors. In short, an attorney can help ease the stress associated with an accident's aftermath - that way, you can focus on healing and getting your life back on track.



At Aaron Sachs & Associates, P.C., our personal injury lawyers represent accident victims in Kansas City and throughout the surrounding areas, including Lee's Summit, Independence, Liberty, Blue Springs, Greenwood and Buckner. To schedule an appointment for a free initial consultation, please call us toll-free at 1-888-777-AUTO, or visit our website.

Attorney meetings by appointment only