Stone County car accident lawyers want you to know about the dangers of speeding and the lack of driver attention as contributing factors to car accidents. The Missouri State Highway Patrol (MSHP) responded to another fatal car accident on Sunday afternoon September 18, 2011. This is the 73rd fatal car accident for Troop D, or southwest Missouri, for MSHP this year. This one was a single car accident which occurred northeast of Galena, Mo. on Horsecreek Road around 2:30 in the afternoon.
A 1987 Ford F350 ran off of the roadway, overturned, and struck a tree.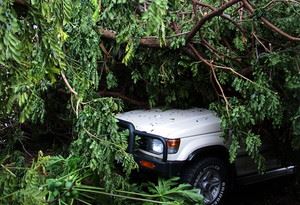 The male driver was pronounced dead at the scene. The specific factors of this accident have not been made public and it is hard to know exactly what happened to create this type of car accident. An investigation reveals the specific facts. But we do know that single car accidents are often preventable and may involve driver error.
Main Causes of Single Car Accidents in Missouri
A single car accident, especially one involving rollover, often indicates excessive speed. However, every case is different. Sometimes, other factors can be involved that increase the likelihood of rollover and impact the severity of the car accident. A single car accident almost always occurs because the driver's attention lapsed somehow, sometimes for only a few seconds.
Common Driver Errors


Driving too fast for the road, not prepared for curves or other hazards


Driving too fast for road conditions, unable to slow or break because of wet roads or other hazards


Driving too fast at night, unable to see or react to road changes or approaching hazards


Driving while intoxicated, slow reaction times and poor decision making abilities


Driving while drowsy, slow reactions or falling asleep while driving


Distracted driving such as texting, cell phone use, map reading, or other activity requiring the driver's attention


Over-correcting when the vehicle drifts or while steering to avoid a hazard

Two of the most common causes of fatal single car accidents are falling asleep at the wheel or driving while drunk. Distracted driving is a huge contributor to all car accidents. And in almost all cases excessive speed was involved and always contributes to the severity of the car accident.