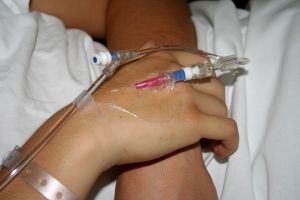 Missouri's workers' compensation laws were initially designed to be the "exclusive remedy" for injured workers, meaning that if an employee was injured or made ill due to employment, the employee had go through the workers' compensation system to receive benefits, and could not sue the employer in civil court. However, changes made to the workers' compensation law in 2005 have resulted in several recent cases eroding workers' compensation exclusivity, and therefore opening up other possible avenues of compensation for injured Missouri workers. Columbia, Missouri workers' compensation lawyers have analyzed one recent case, and prepared the summary below.
State ex. rel. KCP&L Greater Missouri Operations Co. v. Cook
In State ex. rel. KCP&L Greater Missouri Operations Co. v. Cook, --- S.W.3d ----, 2011 WL 4031146 (Mo.App. W.D. 2011), the Missouri Court of Appeals determined that occupational disease claims are not subject to workers' compensation's exclusive remedy. Under the Cook decision, an employee with a work-related occupational disease may now choose between bringing a workers' compensation claim in administrative court, or filing a lawsuit for damages in civil court.
Background: Accidental Injuries v. Occupational Diseases
The Missouri workers' compensation system has long categorized work injuries as one of 2 general types: accidental injuries or occupational diseases. An injury by "accident" is defined by Missouri law as "an unexpected traumatic event or unusual strain identifiable by time and place of occurrence and producing at the time objective symptoms of an injury caused by a specific event during a single workshift." Section 287.020.2, RSMo. A classic example of an accidental injury would be torn rotator cuff sustained while an employee lifts an object in her employment. An injury by "occupational disease" is defined as "an identifiable disease arising with or without human fault out of and in the course of employment." Occupational disease claims include injuries due to exposure to harmful substances, such as asbestosis and mesothelioma, and repetitive or cumulative trauma injuries, such as carpal tunnel syndrome.