As May comes to a close, lets remember, National Youth Traffic Safety Month urges teens to join together to focus on car accidents in Springfield and elsewhere in the county as these accidents rank as the number one cause of death for young drivers.
National Youth Traffic Safety Month is used to encourage teen drivers to develop and organize safe driving education projects in their community, support local law enforcement agencies and their efforts and to sway lawmakers to enact regulations to help protect teen drivers.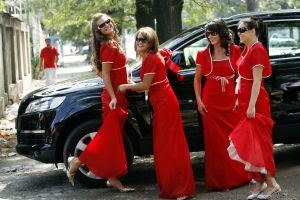 Our Branson personal injury lawyers urge local teens to get involved with the month-long campaign and help to raise awareness about the potentially fatal driving habits of inexperienced drivers. More than 50 teens were killed in motor-vehicle related crashes in 2009 alone, according to the National Highway Traffic Safety Administration (NHTSA).
The NHTSA reports that roughly 3,000 teens across the country were killed in motor-vehicle accidents in 2009. Another 350,000 teens suffered injuries that required medical attention that same year. It has been noted that nine of the ten most dangerous days for youth on U.S. roadways were between May and August. Many believe that the end of the school year contributed to these unfortunate statistics. With the school year winding down and prom, graduation and summer break right around the corner, more and more teens are expected to hit our roadways, increasing accident risks.
Motor vehicle accidents are the number one cause of death and injury among teens in the United States. Safety advocates view this as a preventable crisis that needs our nation's immediate attention.
This year's National Youth Traffic Safety Month offers a number of opportunities and initiatives to help get our youth involved in this month's campaign. National Organization for Youth Safety (NOSY) will be hosting the Act Out Loud Contest, the Above the Influence Drugged Driving Poster Contest, Drive2Life PSA Contest and several other awards programs and scholarships. The various contests and programs will provide winners with prizes of more than $200,000 and will present awards to winning youth organizations.
The NOYS Coalition is also partnering with the United Nation's Decade of Action for Road Safety in an attempt to help spread awareness about traffic accident problems worldwide.
The campaign works towards a goal of reducing and stabilizing road accident fatalities around the world by 2020.
According to the NHTSA, nearly 2,500 drivers ages 15 to 20 were killed in traffic accidents in the United States in 2009. An additional 228,000 teens suffered injuries in the same year.
Parents are urged to join the fight against teen driving accidents by speaking with your teen driver about the dangers of unsafe driving habits. To help you set some ground rules and reach an understanding with your teen, the Centers for Disease Control and Prevention offers you a teen-parent driving contract to discuss and commit to.
A complete list of teen safe driving events can be found on the NOYS website.