In the last 25 years in the United States, more than 1,000,000 lives have been violently ended as a result of a car accident in Southeast Missouri and elsewhere across the country. These accidents are the number one of cause of deaths for citizens, according to United States Department of Transportation. In 2009 alone, nearly 34,000 people lost their lives in these unfortunate, and oftentimes careless, accidents. Even though 2009 represents the lowest number of fatalities from car accidents witnessed since 1950, we're still seeing an average of 95 lives lost each day.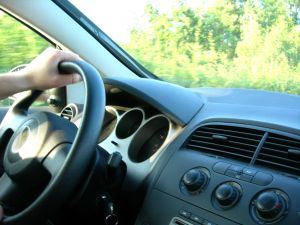 A recent survey, conducted by the AAA Foundation for Traffic Safety, revealed that roughly 75 percent of American believe that we would benefit from stricter government enforcement of traffic safety rules and regulations. They also believe there is a need for more safety initiatives.
Our Missouri car accident attorneys understand that the AAA Foundation has been searching for answers to reduce the risks of car accidents through their annual Traffic Safety Culture Index, which first started in 2008. This survey is conducted over the phone and aims to analyze key indicators of the degree to which traffic safety is valued and is being pursued.

Major findings of the Traffic Safety Culture Index survey:
-More than half of all drivers report that driving feels less safe today than it did 5 just years ago.
-Nearly half report that some form of driver distraction is likely the main reason for them feeling less safe on our roadways.
-Half of all Americans have been involved in, or knows someone that has been involved in, an accident involving serious injured or death.
-There is almost 100 percent support for having alcohol-ignition interlocks in cars of those drivers that have been convicted of DWI more than once. More than 75 percent of those surveyed support requiring interlocks for first-time DWI offenders.
-75 percent of Americans support banning some use of hand-held cell phones while behind the wheel, but more people oppose, rather than support, a full-out ban on using any type of cell phone, even hands free, while driving.
-Nearly 50 percent of drivers say they have gone 15 mph over the speed limit on a freeway in the last 30 days.
-Two-thirds of Americans support laws that would allow police to stop and ticket a driver for not wearing a seat belt, even if they're not breaking any other law.
-Most drivers view driving while intoxicated as a very serious threat. Virtually all drivers disapprove of the act and acknowledge that others also disapprove of it. Very few drivers admit to drinking and driving (less than 2 drivers of 100 surveyed admit having done so in the last 30 days).
-Most of those surveyed viewed driving while drowsy as a serious threat and an unacceptable behavior, yet more than a quarter admit to driving when they were so tired that they had a hard time keeping their eyes open at some point in the last 30 days.
These survey results illustrate that while we find many driving behaviors to be dangerous, we are guilty of participating in them ourselves. The only clear way to help decrease the risks of a car accident is to look inward and focus on our own driving behaviors first. We should all try to lead by example.
If you or a loved one has been involved in a car accident in Dexter, New Madrid Perryville or elsewhere in Southeast Missouri, contact the Perryville Personal Injury Lawyers at Aaron Sachs & Associates, P.C. PC, for a free initial consultation. Call (573) 334-7959.
Attorney meetings by appointment only