The Occupational Safety & Health Administration has taken action against Union Pacific Railroad in a case of alleged retaliation for reporting a work accident in Missouri.
OSHA has ordered the railroad to immediately reinstate the employee with more than $200,000 in back wages, compensatory damages, attorney's fees and punitive damages. "An employer does not have the right to retaliate against employees who report work-related injuries," said Charles E. Adkins, OSHA's regional administrator in Kansas City. "While OSHA is best known for ensuring the safety and health of employees, it is also a whistleblower protection agency."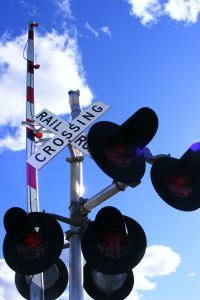 A Missouri workers' compensation lawyer in Joplin, Springfield or elsewhere in Missouri should be contacted immediately if an employee feels he or she is retaliated against as a result of filing a work injury claim or reporting dangerous conditions in the workplace. Such retaliation is against both state and federal law. The Missouri Department of Labor and Industrial Relations reports 34.1 percent of the cases it handled in 2009 -- or about 700 complaints -- dealt with retaliation. Such complaints may also be filed in conjunction with a discrimination complaint or other unlawful employment issue.
OSHA's investigation upheld allegations that the railroad terminated his employment in retaliation for reporting a work injury. Despite the fact that its internal investigation found that the employee was not at fault, the railroad charged the employee with its most severe form of discipline under its progressive discipline policy. He was subsequently fired.
As part of the ruling, the railroad was also ordered to provide whistleblower rights information to its employees.
In this case, the investigation was conducted under the whistleblower provisions of the Federal Railroad Safety Act -- which protects employees who report violations of law, rules or safety.
OSHA enforces more than 20 laws aimed at protecting employees from retaliation -- including those involving airlines, commercial motor carrier, consumer product, environmental, financial reform, food safety, health care reform, nuclear, pipeline, public transportation agency, railroad, maritime and securities laws.
Dealing with retaliation is just one possible fallout when filing a work accident claim. Such claims have strict timelines and failure to follow guidelines can harm your ability to collect damages. While Missouri workers' compensation law started out as a simple no-fault benefits system, it has become a complex benefits program in which the workers' rights are not always at the forefront of the process without the help of an experienced attorney.
Other issues that could require the help of an experienced Missouri work injury lawyer include:
-You are not getting the proper medical care or benefit payments or the insurance company is not returning your calls.
-The insurance company or employer is claiming some sort of safety violation, including drug or alcohol use.
-You feel intimidated by the process or feel you are being treated unfairly.
-You have suffered a serious work injury that could result in disability benefits.
-Your case does not reach settlement and is headed for an evidentiary hearing or you are told by the workers' compensation insurance company or an administrative law judge that you should consult with an attorney.