The U.S. Department of Transportation recently released a new consumer advisory urging all motorists to check their vehicle's tires to make sure that they're properly inflated and that the thread is not worn or damaged. The condition of your tires can drastically affect your chances of being involved in a car accident in Joplin, Carthage, Noel, Anderson or any of the surrounding areas.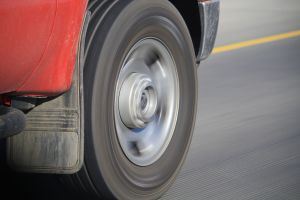 It is important to check the condition of your tires during these hot summer months as the mixture of poorly kept tires and the scorching pavement can result in serious accidents. This consumer advisory is released just in time for National Tire Safety Week. It is during these upcoming months driving increases with the kick-off of the summer travel season.
Our Camdenton car accident attorneys urge motorists to perform routine checkups on their vehicles throughout the entire year. The condition on your car can greatly affect your safety on our roadways.
"As the weather warms up, it's especially important for drivers to ensure their tires are properly inflated," Secretary Ray LaHood said. "For your safety and the safety of others on the road, inspect your tires regularly and maintain the proper inflation."
The most recent data released by the Department's National Highway Traffic Safety Administration reports that from 2005 to 2009, approximately 3,400 people died in tire-related accidents on U.S. roadways. It is also estimated that another 116,000 were injured in these incidents.
"While it's true improperly maintained tires can contribute to a crash at any time of year, it is particularly critical for motorists to check tires during hot weather, when families and luggage often overload vehicles for long vacation trips," NHTSA Administrator David Strickland warned. "Underinflated tires spinning on hot asphalt for extended periods of time can be a recipe for disaster."
The DOT strongly suggests that motorists keep an eye on their tire pressure. It's not only important to check this regularly, but especially before venturing out on long trips.
Motorists are also urged to keep an eye on the wear and tear of their tires. Aging tires and the summer heat can turn out to be a deadly combination. Older tires are oftentimes more susceptible to heat stress. This condition only increases when they're not properly inflated. A good way to check the aging of your tires is to take a look at the sidewall. You can also check the vehicle owner's manual or check with the tire manufacturer to see how often your tires need to be replaced.
Keeping your tires properly inflated not only helps to keep you safe on our roadways, it also helps to keep more cash in your pocket. Properly inflated tired helps you save on gas mileage. Properly inflated tires can save you nearly 3 miles per gallon. It adds up to big savings!
If you are dealing with a car accident in Neosho, Carthage, Webb City, Carl Junction or the surrounding area, call 417-627-0066 today for a confidential consultation to discuss your rights. Attorney meetings by appointment only.

More Blog Entries:
Missouri to Join Fight Against Fatal Car Accidents in Joplin and Elsewhere, Joplin Car Accident Lawyer Blog, June 2, 2011
Teen driver involved in Serious Car Accident in Neosho allegedly gets Alcohol from Police Officer, Joplin Car Accident Lawyer Blog, May 20, 2011
Joplin Car Accidents Illustrate Spring Travel Dangers, Joplin Car Accident Lawyer Blog, May 5, 2011
Attorney meetings by appointment only