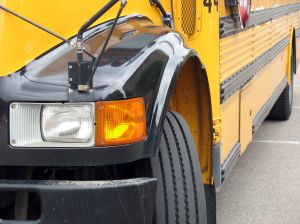 Springfield Missouri parents continue to learn the facts of a school bus accident. Parents in Springfield, Ozark, Nixa and the surrounding area continue to watch the story of a school bus accident that left a six year old boy dead this past January. The Missouri State Highway Patrol's investigation has now been released, with the conclusion that the 77 year old bus driver did not follow the prevailing safety protocol--he didn't wait long enough for Hunter Pitt to get out of the path of the bus before driving forward.
It's hard to imagine a more horrific accident. Springfield Wrongful Death Attorneys know all too well the shock and pain suffered by parents in such situations. Indeed, we are parents ourselves, and send our children off to school each day with the hope and prayer that they will be safe. That the very vehicle which should have transported this little boy safely was the instrument of his death--right in front of his home--is an unfathomable tragedy.
According to the MSHP's accident report, "This crash occurred because Willie R. Leonberger, 77, failed to account for both students he unloaded. Leonberger then failed to follow the proper protocol when such an incident occurs. Because of this, the school bus traveled forward before Hunter Pitt, 6, had successfully crossed the roadway. As a result, Pitt was struck by the bus."
Charges of second-degree involuntary manslaughter (a class D felony) were filed against the school bus driver, Willie Leonberger, on May 21st.