The heat-wave of 2011 has left several dead and has put many workers in the hospital with heat related illnesses. Missouri workers compensation lawyers want to remind you of the dangers of heat related illnesses. Many Missouri workers know all too well how hard it is to work in the heat. From airline workers to agriculture to construction to auto sales, few work environments are free from heat complications.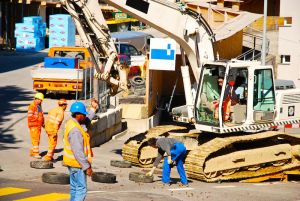 OSHA, the Occupational and Safety Health Administration, is working to educate workers and employers about heat-related illnesses and Missouri workers compensation lawyers are joining in the awareness campaign. Secretary of Labor Hilda Solis recently went to Florida as part of this awareness campaign and the Missouri workers compensation lawyers want Missouri workers to hear the message too.
Water-Rest-Shade is the motto for OSHA's Heat Illness Campaign. More than a dozen people have died since May from heat related illness. Last year alone at least 30 workers died from heat exposure.
At risk are workers exposed to hot and humid conditions, especially those doing heavy work tasks and those wearing protective clothing and equipment. Anyone not used to working in the heat needs to build up a tolerance before working full-time in the heat. Also some medications and many medical conditions lead to greater risk of heat illness. Alcoholic beverages should be avoided as these further dehydrate a person and make them less able to cool themselves normally.