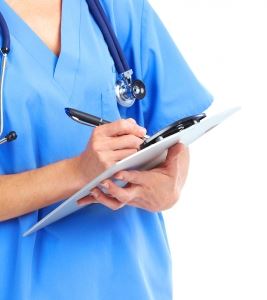 Although the Missouri workers' compensation program was designed to provide automatic benefits to injured workers, such is often not the case. In theory, medical bills, weekly temporary disability payments, and lump sum permanent disability payments should be made without the need of a Missouri workers compensation attorney. In practicality, however, an attorney is often beneficial for a number of reasons.
You should be aware that a workers' compensation case is a legal proceeding, and, in the majority of cases, employers and insurers are required to have legal representation at all appearances before the Division of Workers' Compensation. That means you'll likely have to deal with your employer's attorney throughout the process, and it's often extremely beneficial to have your own lawyer working to protect your rights, especially when you're receiving medical treatment for your injuries.
Importantly, a lawyer can help you manage any disagreements that may arise during your treatment, including the following:
Disagreements about health care providers and treatment: Your employer chooses your doctor
While your employer or your employer's insurer must pay your medical bills arising from any job related injury, your employer (or the employer's insurer) is legally entitled to choose your health care provider.
This means that your employer will determine which doctor you see, which hospital you are admitted to, and what physical therapist guides your rehabilitation.

What if you don't feel that you're being treated fairly? What if you are discharged from care before you are ready? What if you're not getting all the treatment you need? A Missouri workers compensation attorney can have you evaluated by a trusted physician. If that physician indicates you need more or different treatment, your attorney will work to see that you receive that treatment.
Disagreements about weekly temporary disability payments
Every injured Missouri worker is entitled to weekly benefits while temporarily disabled. These payments are equivalent to two-thirds of the worker's normal weekly pay. While these benefits are supposed to be automatic, sometimes workers get lost in what can be a complicated system. Here again, a Missouri workers compensation lawyer will help you obtain the benefits you're entitled to by defending your rights.