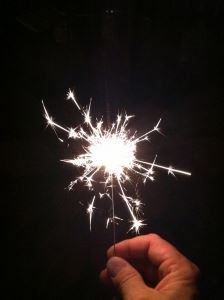 The Fourth of July holiday weekend is almost here, and our Missouri personal injury lawyers want to remind you about the importance of fireworks safety at this time of year. On average, 200 people are treated in emergency rooms nationwide during the month around July for fireworks related injuries. As you celebrate this year, be sure to take precautions to help prevent injury. Below, we share a few useful safety suggestions
Fireworks safety: A few tips for the Fourth of July holiday
Don't allow children to play with or ignite fireworks.
Never try to pick up or re-light "duds" - fireworks that haven't fully ignited.
Always keep a bucket of water or garden hose on hand.
Never throw or point fireworks toward people, animals, vehicles, structures, or any flammable materials.
According to the U.S. Consumer Product Safety Commission, more than half of all fireworks-related injuries are burns. 41% are injuries to hands/fingers, and 19% are to hands, faces and ears. Be sure these areas are protected when igniting fireworks.
Illegal and homemade fireworks were involved in all six fireworks-related deaths that occurred last year: if you plan to use fireworks this holiday weekend, make sure the ones you purchase are legal.
Burn injuries more common during the summer months
In general, burn injuries occur more frequently in the summer, when temperatures soar and conditions tend to be dry, creating ideal circumstances for fires. According to the National Fire Protection Association, fires cost residents of Missouri and the US more than $15.5 billion in damage in recent years. These kinds of incidents can lead to property damage, serious personal injury, and even death. Many fires lead to serious burn injuries that can have long-lasting negative effects on victims and their families.
The American Burn Association reveals that more than one million burn injuries require medical treatment every year, and the cost from medical bills resulting from these injuries can be financially crippling. Burn injuries can take years to recover fully from, and some sufferers never completely recover. Treatment can be lengthy and painful, and is often extraordinarily expensive. Victims of burn injuries should be aware that they may be entitled to compensation for their losses.