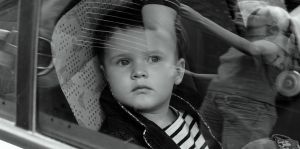 Most Missouri parents would agree that child passenger safety is an extremely important issue, and yet many admit they don't always ensure their little ones are properly buckled up. Our Cape Girardeau car accident lawyers were troubled by the findings of a recent report, commissioned by Safe Kids Worldwide and the General Motors Foundation. The report, which includes a survey of 1,002 parents and caregivers of children age 10 and under, reveals several troubling trends when it comes to young children and parental attitudes about buckling up. "The number of children dying in car crashes has declined by 58% since 1987 but this research shows that the trend toward buckling up kids on every ride could be heading in the wrong direction," said Kate Carr, president and CEO of Safe Kids Worldwide, in a recent news release. "It only takes one time to be riding in a vehicle without buckling up for a life to be changed forever. During Child Passenger Safety week, we want to remind all parents that it's important to buckle up their kids every time, on every ride."
Buckle Up: Every Ride, Every Time - Key findings of the study
• Safe Kids Worldwide reports that 33% of children who died in 2011 auto accidents were not properly restrained.
• According to the survey, about one in four parents admitted they have driven without ensuring their children were buckled up: 21% of respondents said it was "acceptable to drive with their child unrestrained if they are not driving far." However, as the report points out, 60% of car accidents involving young passengers happen within 10 minutes or less from home.
• About 16% of parents said it was "acceptable to allow children to ride unrestrained on overnight trips," but children are the most prone to suffering accident-related injuries during this time period.
Conclusions: Three important tips for parents from Safe Kids Worldwide
• Always ensure your young passengers are properly restrained when traveling, either by using a seat belt or an age-appropriate child safety seat. It doesn't matter if the trip is short, or if you feel compelled to make them more comfortable. Their safety is paramount - which isn't just good sense, it's also state law. (For more information about Missouri's Child Restraint Law, click here.)
• Talk with other adults who drive with your children on board, and remind them about the importance of buckling up on every single trip.
• Make sure you're using the right kind of child safety seat, given your child's age and weight, and take care to install it properly. (To learn more about choosing and installing the right safety seats, click here.)

Aaron Sachs & Associates, P.C. is a personal injury law firm that represents auto accident victims in Cape Girardeau, Missouri and the surrounding areas, including Jackson, Delta, Gordonville, Oak Ridge and Whitewater. If you or a loved one has suffered injury in a crash caused by another driver's negligence, please contact our office to find out if we can help. To learn more about our free initial consultation, please call us toll-free at 1-888-777-AUTO, or click here to submit our easy-to-use "Do I Have a Case?" form. For your convenience, we are available to assist you 24/7/365.
Attorney meetings by appointment only