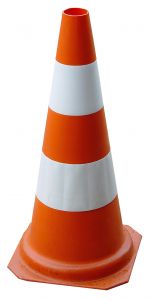 Law enforcement officials, safety experts and researchers agree: young drivers have an extremely high risk of being involved in serious car accidents, both here in Missouri and throughout the U.S. According to the Children's Hospital of Philadelphia, motor vehicle crashes are the leading cause of death for American adolescents, and most accidents involving teen drivers occur because of "critical errors." Two factors that commonly contribute to these accidents are driver impairment and driver distraction. In recent surveys conducted by safety and wellness organizations, 24% of teen passengers admitted they "recently [rode] with a teen driver who had been drinking," and about one-third of teen drivers "[self-reported] texting or emailing while driving (in the prior month)."
Recently, a Branson business hosted an event designed to help teens understand the serious dangers associated with driving while distracted or impaired. From September 30 through October 3, the Track Family Fun Parks held its fourth annual "Life on Track" workshop, where teen drivers were invited to participate in a DUI simulation and a distracted driving exercise while operating Go-Karts. This year, about 400 local teens participated in the event, including junior high and high school students from Branson, Hollister, Forsyth, Reeds Spring and Taneyville.
"An important aspect of our company mission is to give back to our community and take an active role in enriching the lives of families," said Craig Wescott, President and co-owner of the Track Family Fun Parks, in a news release. "With our facilities and resources, we have the unique opportunity to offer a safe environment where our community's youth can learn some very important lessons. Our goal is that every student participating in the Life on Track program will realize what a bad idea distracted and/or drunk driving is for themselves and those around them."
At the event, participants attempted to navigate a Go-Kart track while wearing thick goggles, which were designed to mimic the blurred vision that drunk drivers often experience. In addition, organizers created an obstacle course and asked students to attempt sending a text message while navigating through the course. Following the exercises, local law enforcement officials showed safety videos and addressed the teens about these all-too-common roadway risks. "They get here and they have the fun, riding the go-carts, cheering each other on, seeing the activities here. Then afterwards we get into the more serious eye opener," said Officer Darold Donathan of the Branson Police Department. "They're learning how to text and they're doing it every day. They're doing it all day long, possibly. And then they're getting their driver's license."