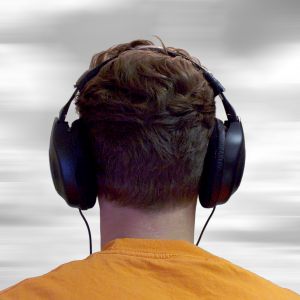 As Missouri personal injury lawyers, we know that distracted drivers pose a major threat to motorists on our state's roads. However, in recent years, distraction (particularly the use of headphones or earbuds) has proven to significantly increase accident risks for pedestrians as well. A 2012 study indicates that the number of pedestrians who were seriously injured or killed in auto accidents while wearing headphones has tripled over a six year period. In many of these accidents, the other vehicle involved was a train.
Recently, a Maryland man died after he was struck by a freight train while walking on the tracks and wearing earbuds. According to the Baltimore Sun, 37 year-old Kevin Scott Street didn't hear the train approaching until the last moment, even though the train sounded its horn repeatedly as it approach. Authorities say Street turned and saw the train just before he was struck, but he was unable to get out of the way in time. He was pronounced dead at the scene.
Accidents like these are becoming increasingly common nationwide. Last summer, two Missouri teens died under similar circumstances in the St. Louis area. In May 2012, 14 year-old Cameron Vennard was killed in Kirkwood while walking on train tracks en route to meet friends at a restaurant. Then, in July, 15 year-old Mitchell Maserang was struck by a train in Wentzville as he walked to a local flea market, using the tracks as a shortcut. Both teens were wearing earbuds when they were struck.
Pedestrian accidents and distractions: The facts
• In a 2012 study published in the journal Injury Prevention, a Maryland pediatrician examined pedestrian accidents involving moving vehicles that occurred between 2004 and 2011. He found 116 cases where the pedestrian was wearing headphones, and 70% of those accidents proved to be fatal.
• Of the auto accidents involving pedestrians wearing headphones, more than half involved trains, and almost one-third of those trains sounded a horn in warning prior to the accident.
•The majority of fatal accident victims - 68% - were male, and 67% were under age 30.
• The number of fatal accidents involving pedestrians wearing headphones increased from 16 in 2004-2005 to 47 in 2010-2011. "Sensory deprivation that results from using headphones with electronic devices may be a unique problem in pedestrian incidents, where auditory cues can be more important than visual ones," the study found.
• According to Operation Lifesaver, a person or vehicle is hit by a train about every three hours in the United States.