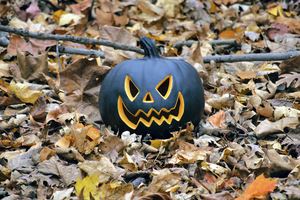 As Halloween draws near, young children will be looking forward to getting in costume and collecting candy from neighbors. Trick-or-treating may be one of our children's favorite holidays, but it can also be one of the most dangerous if we're not careful.
Parents are urged to keep an eye on little ones this year and share some safety tips with them before they head out to gather candy to avoid a child pedestrian accident in Jackson and elsewhere. Parents play a vital role in the safety of our young ones during this time of year.
Our Jackson child accident attorneys understand that car-related accidents continue to be the number one killer for children under the age of 14. These types of accidents include pedestrian accidents as well. Children may not be able to fully understand the function, risks and consequences of traffic flow. For this reason, parents are urged to supervise young children during their trick-or-treating adventures this year. Be sure to follow the safety tips listed in this blog to help ensure their safety during this year's holiday events.
According to SafeKids, there were 244 American children under age 14 killed in pedestrian accidents in 2009, and about 13,000 young pedestrians were sent to emergency rooms during the same year. More than 70 percent of these accidents occurred at non-intersection locations. And importantly, a quarter of these fatalities occurred between 6:00 and 9:00 p.m., which is prime time for trick or treaters.
The Missouri State Highway Patrol recommends these Halloween Safety Tips:
• Motorists: Keep an eye out for young ghosts and goblins walking along our roadways. Remember that young children could dart out in front of vehicles at any time. Be sure to drive slowly and to use extra caution in areas where trick-or-treaters are present. If you're driving to a Halloween costume party, make sure that your costume or your mask doesn't impair your vision.

• Trick-or-Treaters: Make sure that your costumes are short enough to prevent a trip and fall accident. Wear comfortable shoes. Consider wearing face makeup instead of a costume so you can see your surroundings better. Try to pick a costume that is brightly-colored so that motorists can see you more easily as the sun sets. And it's not a bad idea to wear a flame-resistant costume either with all the jack-o-lanterns around.
• Parents: Make sure your child only trick-or-treats at well-lit houses that are familiar. Remind them to never go into a stranger's house or vehicle for any reason.
Halloween is a time for "scary fun." If everyone follows these safety tips, we can make it a safe and fun event. Parents are urged to accompany children of all ages on their trick-or-treating adventure. If you're lucky, they may even share some of their treats!
Our Jackson pedestrian accident attorneys would like to wish you a safe and Happy Halloween!
If you or your child has been involved in a pedestrian accident in Dexter, New Madrid, Perryville or elsewhere in southeastern Missouri, contact the Perryville personal injury lawyers at Aaron Sachs & Associates, P.C. for a free initial consultation. Call 1-888-777-AUTO.
Attorney meetings by appointment only