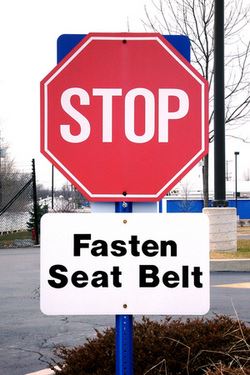 Our Columbia personal injury lawyers recently blogged about the disturbing increase in Missouri car crash fatalities in 2012. In a news release on this subject, the Missouri Highway Patrol reported that "two-thirds of those fatalities involved people who were not wearing a seat belt." On average, according to the Missouri Department of Transportation (MoDOT), "7 out of 10 Missourians killed in traffic crashes are not wearing their safety belts."
Safety advocates (along with MoDOT and the state transportation director) have submitted multiple proposals to change Missouri's seat belt law, making the failure to wear a seatbelt a primary offense. Currently, Missouri statute §307.178 only requires drivers, front-seat passengers, and occupants under age 18 to wear seat belts, and it can only be enforced if the driver is pulled over for another offense, such as speeding, running a red light, or drunk driving. Out of more than 500 state traffic laws, the seatbelt law is the only one with a secondary enforcement provision. Furthermore, safety advocates have encouraged lawmakers to change the law so it requires all passengers - not just those in the front seat or under 18 - to wear seat belts.
According to a study by the National Highway Traffic Safety Administration (NHTSA), these changes would have a dramatic impact on Missouri roadway safety. The study examined Missouri data (the number of car accidents and the rate of seatbelt use within the state), and compared those figures to data from 32 states with primary seatbelt laws. Within the first year of its passage, the study found, changing the law would have the following effect:
• It would spare an estimated 63 Missouri lives.
• It would prevent 759 serious injuries.
• It would save Missouri $179 million in medical, insurance, and highway expenses (and it wouldn't cost the state a penny).
• It would make Missouri eligible for $16.2 million in funding, under the terms of the highway reauthorization bill (which was approved by the Senate last week). The bill earmarks these funds "for safety initiatives in states that make seat belts a priority."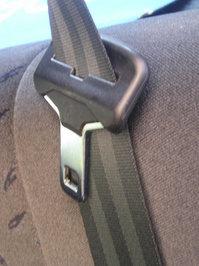 Unfortunately, all proposed changes to the existing seat belt law have stalled in the Missouri Legislature. "When you put it all together - the lives saved, the serious injuries prevented and all the money the state would lose out on - I just can't understand the reluctance," said Leanna Depue, MoDOT's highway safety director.
MoDOT estimates that seatbelts saved 12,713 lives in 2009. According to NHTSA, when accidents happen, drivers and passengers who buckle up are 45% more likely to survive. Overall, Missouri's seatbelt usage rating is 79%, while the national rate is 85%. Missouri teens have a lower rate of seat belt use than any other age group (67%).
It's impossible to say if or when the Legislature will amend statute §307.178 to make seat belt violations a primary offense. What we do know for sure is that seat belts save life. We urge you to buckle up every single time you're a driver or a passenger: it could mean your survival.
At Aaron Sachs & Associates, P.C., our attorneys represent car accident injury victims in Columbia, Jeff City and the surrounding areas. To schedule a free initial consultation, contact our office at 1-888-777-AUTO.

Attorney meetings by appointment only