Recently, the U.S. Department of Labor's Occupational Safety & Health Administration (OHSA) decided to extend temporary enforcement measures connected to its residential fall protection directive. The directive, issued in June 2011, works to prevent residential builders from bypassing fall protection requirements. It was originally scheduled to end in March 2012, but will now extend up to September 15.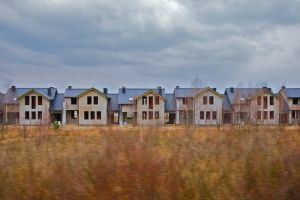 The directive replaced another plan dating back to 1995, which was issued as a temporary policy because of concerns about the feasibility of fall protection in this industry. But then several organizations recognized a need to revisit the issue, including the National Association of Home Builders (NAHB); OSHA's labor-management Advisory Committee for Construction Safety and Health; the AFL-CIO; and the Occupational Safety and Health State Plan Association. These organizations represent the 27 states and territories that organize and enforce their own occupational safety and health programs. Experts feel that feasibility is no longer a concern or an issue, as there continues to be an outrageous number of fatal falls in construction accidents in Missouri and elsewhere throughout the United States.
"Fatalities from falls are the number one cause of workplace deaths in construction. We cannot tolerate workers getting killed in residential construction when effective means are readily available to prevent those deaths," Assistant Secretary of Labor for Occupational Safety and Health Dr. David Michaels said last year. "Almost every week, we see a worker killed from falling off a residential roof. We can stop these fatalities, and we must."
OSHA's actions rescinded the Interim Fall Protection Compliance Guidelines for Residential Construction, Standard 03-00-001. Before the 2011 directive, construction employees were allowed to use specific alternative methods to protect themselves from falls occurring on construction sites. These alternatives replaced conventional fall protection methods that were previously required by the residential construction fall protection standard.
Now, employers are required to comply with 29 Code of Federal Regulations 1926.501(b)(13).