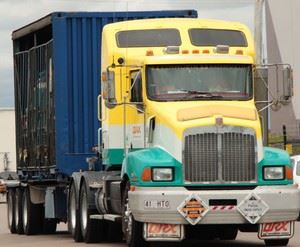 The Federal Motor Carrier Safety Administration (FMCSA) works to promote transportation safety by enforcing regulations and improving motor vehicle technology, equipment, and operating standards. In 2010, FMCSA launched the Compliance Safety Accountability program for commercial trucks and buses. This program, geared toward reducing truck accidents, uses regular inspections and crash data to help the Administration identify safety hazards sooner rather than later.
Since 2009, FCMSA has struggled to effectively implement a reliable crash accountability system. Crash indicator scores take drivers' previous records into account: their safety rankings are calculated based on their accident histories. Higher risks are assigned to drivers who have been involved in any trucking accidents, including unpreventable accidents, regardless of who was at fault. The American Trucking Association (ATA) strongly disagrees with factoring in unpreventable crashes, but FMCSA says there is evidence directly linking previous accidents to future accidents. The Administration has conceded, however, that unpreventable crashes ought to be weighed differently, and has worked to address the issue by developing an appeals process for carriers.
Recently, FMSCA seemed prepared to release a new proposal that resolved the issue of unpreventable accidents, but then safety advocates questioned another issue: the limited information FMCSA would use to determine crash accountability. The proposed system factors in the police report and the carrier's statement, but excludes evidence from witnesses, participants, and investigators. The lack of evidence examined (and the absence of crash reenactments to explore alternate scenarios) has resulted in widespread concern in terms of assigning crash accountability to the appropriate parties.
This issue led the FMCSA administrator Anne Ferro to question the uniformity and consistency of the current proposal. According to TruckingInfo.com, FMCSA has put that proposal aside: the agency is currently conducting more research to develop an accountability system suitable for drivers of both commercial trucks and passenger vehicles.
According to the Missouri Department of Transportation (MoDOT), tractor trailer accidents account for 15% of Missouri traffic deaths over the last ten years. While it's true that semi-truck crashes often lead to death or serious personal injuries, many of these crashes are absolutely preventable, with cooperation between commercial truckers and other drivers.

Here are a few reminders about semi-truck safety from Road Safe America:
• When traveling near big rigs, remember to be extra cautious and attentive.
• Commercial trucks require extra time and space to slow down - after all, some weigh more than 80,000 pounds. Allow extra distance between your vehicle and a truck
• Don't tailgate or pull out in front of a semi-truck. They simply can't respond to unexpected situations as quickly as passenger vehicles.
• Pass with care. Stay out of the truck's blind spots, and don't cut the driver off when you pull back into the right lane.
• Always wear your seat belt when driving, and require all passengers to wear one as well. The National Highway Traffic Safety Administration (NHTSA) reports that in 2009, seat belts saved over 12,000 American lives.
The personal injury lawyers at Aaron Sachs & Associates, P.C. represent the victims of Missouri truck accidents. We offer a free initial consultation, and we have five offices throughout the state: Springfield, Joplin, Columbia, Cape Girardeau and Kansas City. To schedule an appointment, call us toll-free at 1-888-777-AUTO, or visit our website.



Attorney meetings by appointment only