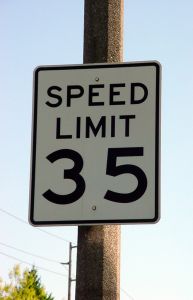 On Saturday, a car accident near Overland Park left a teenager dead and two other teens injured. It happened just after 11:00 p.m., reports KCTV 5: according to witnesses, an Isuzu Amigo was westbound on 143rd Street when the vehicle ran off the road and struck a tree and a guardrail. 17 year-old Nate Trinkle, a passenger in the Isuzu, was pronounced dead at the scene. The driver and a back seat passenger, both 17 year-old girls, suffered minor injuries in the crash. Witnesses reported that the Isuzu had been weaving on the road, and that Trinkle was hanging out of the passenger window seconds before the crash. At present, the cause of the accident is unknown, but investigators suspect that speed and roadway conditions were both factors in the crash.
143rd Street forms the boundary between Overland Park and Olathe, and residents of both communities have expressed multiple concerns about this particular stretch of roadway. "What happens is the edge of the asphalt will break off and form a lip. When tires get on the other side of that lip you have to over-correct," said Christi Bostwick, an Overland Park resident who lives near the scene of the crash. Bostwick and other residents said it was "only a matter of time" before these road conditions caused a serious accident. Overland Park police officers have investigated twenty wrecks near the same location on 143rd Street within the past three years, though none were as serious as Saturday's wreck.
Both the Olathe and Overland Park communities have recognized the need for work on 143rd Street, which is also narrow and hilly. Overland Park has expressed the intent to improve the dangerous road in a 2015 plan. In the past, Olathe has included 143rd street in two improvement plans, but in both instances the plans were scrapped due to lack of funding. Officials say there is currently not enough funding for improvements like these in the budget. "Our capital improvement budget is about a third of what it was in was in 2008, so the money available for that type of work has diminished dramatically," "Daniel Miller, Overland Park's city engineer, told KCTV 5.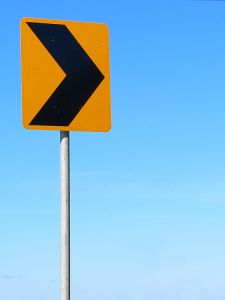 Despite budget cuts, city engineers recognize the importance of roadway improvements for public safety. Miller says 143rd Street has been high on the improvement list since 2006, but it was never improved - either because the budget wouldn't allow for the improvements, or because other roadways had more imminent dangers. Factors such as the amount of traffic, the number of fatalities, and future development plans all contribute to roadway improvement decisions. The dangers associated with this section of 143rd Street have been noted repeatedly on engineers' reviews from Overland Park and Olathe. No roadway improvements have been promised, but officials say engineers are carefully examining 143rd Street yet again.

For now, law enforcement officials urge drivers to slow down and follow the speed limit. The speed limit on the two-lane section of 143rd street is 35 miles per hour, which is slower than surrounding roads because of the conditions and features of the road. Officers say accidents can be prevented if drivers follow the speed limit and use extra caution, until these much-needed improvements can be made.
At Aaron Sachs & Associates, P.C., our Missouri personal injury lawyers represent car accident victims in Kansas City and throughout the surrounding areas, including Independence, Lee's Summit, Blue Springs, Greenwood, Liberty, Excelsior Springs and Gladstone. To contact our office, call 1-888-777-AUTO, or visit our website to learn more about our practice.
Attorney meetings by appointment only