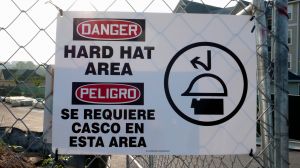 Springfield, Missouri workers' compensation lawyers believe that construction injury claims can be very different than other types of injury claims. It is not news to anyone that the construction industry can be extremely hazardous for its workers. Handling heavy machinery, power tools, great heights, and heavy weights makes construction jobs more dangerous than other types of employment.
According to David Michaels, OSHA Assistant Secretary, "Every day in this country, more than 14 workers lose their lives in preventable workplace tragedies -- close to 100 deaths every week."
OSHA has a list of safety requirements for all construction sites. Read the Safety and Health Regulations for Construction. Most Missouri employers comply with these requirements; however, despite all precautions and good intentions, serious accidents still happen. Some of the main injuries suffered by construction workers include the following:
*falls
*fractures and broken bones
*burns and electrocutions
*machinery accidents
*hit by falling objects
*accidental amputations
*exposure to toxic materials, such as silica or asbestos
A common scenario in construction accidents is a separate third party claim, along with the workers' compensation claim. Missouri employers are required to pay the medical bills for any worker injured in a job related accident, but there can also be liability to someone else. For example, a defect in the design or manufacture of the machinery or tools being can cause an injury accident, or another party's negligence can play a role. These kinds of third party claims must be prosecuted with civil lawsuits though the Missouri court system; not through the Division of Workers' Compensation.