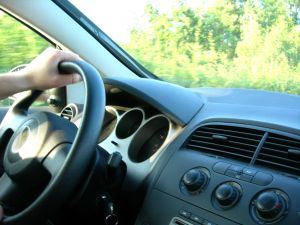 Missouri drivers have a reason to pat themselves on the back. According to test results from the 2011 GMAC Insurance National Driver's Test, Missouri was ranked 8th in the nation for having the most knowledgeable drivers in the country. Adequate driving knowledge reduces your risk of a car accident in Springfield or elsewhere in Missouri.
According to the results, one out of five tested drivers in the United States were unable to meet the basic requirements to get a valid driver's license. This means that nearly 37 million drivers -- or 20% of those on our nation's roadways -- would fail a written driver's license test if they had to take it today.
Missouri may have not ranked number one (that was Kansas, with an average test score of 82.9%), but our Springfield car accident lawyers are pleased that we didn't score as poorly as New York or Washington D.C., where the average score was a dismal 71.8%. Missouri's average was an 81.3%.
"The GMAC Insurance National Driver's Test has become the benchmark for America's driving IQ," said Scott Eckman, chief marketing officer, GMAC Insurance. "All Americans need a refresher course when it comes to rules of the road and it begins with education. We're hoping this year's GMAC Insurance National Driver's Test results will inspire drivers to arm themselves with the knowledge they need to stay safe."
The nation's average did see a slight increase from 2010, rising from 76.2% to 77.9%. While every little bit helps, there are still way too many dangerous, ignorant drivers on our roadways. These dangerous driving habits only lead to an increased number of car accidents.
Test results reported that nearly 90% of drivers that were tested could not properly identify the correct action to take when pulling up to a steady yellow traffic light. Another 25% of those drivers were unable to determine what a safe following distance was.