As Springfield Missouri workers' compensation lawyers, we are frequently asked if an injured worker has the right to vocational rehabilitation. In fact, this varies from state to state. In some states, employers are required to send injured workers for vocational retraining if it is determined that they will never be able to do the same type of work they were doing before their injury.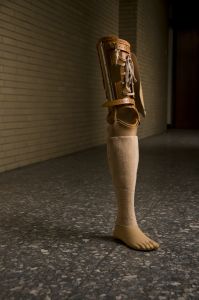 Missouri's Workers' Compensation Law does not require a Springfield employer or its insurance carrier to provide vocational rehabilitation assistance to injured workers. However, the law does allow for voluntary vocational rehabilitation, at the discretion of your employer or his insurance carrier.

Who Needs Vocational Rehabilitation?
It is an unfortunate fact that many work related injuries will hinder a person from ever continuing in the same type of work. For example, back injuries that result from years of lifting may make it impossible to ever have another "lifting" type job, although a person could go back to work doing something that doesn't require lifting.
In cases of brain injury, a person with a highly skilled job might never have the cognitive functions again to continue doing that type of work, but they might be capable of some other kind of work.