Springfield Missouri injury lawyers wonder if the day will come when we never read about drunk drivers killing innocent victims again. Although the following accident happened in St. Louis County, it is not dissimilar to the kinds of personal injury and wrongful death cases we represent here in Springfield and other parts of Missouri.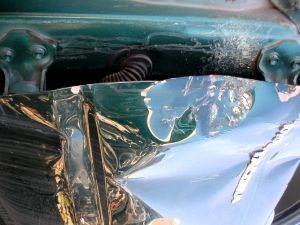 According to the Missouri State Highway Patrol, Patrick Dawson Walsh, 20, was driving a 2005 Chevrolet Silverado when he rear-ended a 2007 Chevrolet Tahoe on Sunday, Sept 25th. The accident occurred around one in the morning, in the westbound lanes of Interstate 270, just west of West Florissant Road.
The force of the collision caused the Tahoe to roll over, killing two of its occupants--Steven M. Brueggen, 38, and Michael R. McLemore, 37. They were both pronounced dead at the scene. The Tahoe's five other occupants fared better, receiving only minor injuries. Walsh suffered minor injuries as well.
Mr. Walsh was arrested and held at St. Louis County jail on suspicion of drunken driving, second-degree assault and involuntary manslaughter. Later that day, two counts of involuntary manslaughter and five counts of second-degree assault were filed against him. His bail was set at $100,000, payable with cash only.