Our Independence, MO car accident attorneys would like to congratulate Kaylen Larson from Minnesota and Judy Weber-Jones from Illinois for winning the 3rd annual Teen Driving Safety Leadership Award.
This award is presented by the General Motors Foundation and the National Safety Council (NSC). This award was presented to correspond with National Teen Driver Safety Week. This is a special award that is used to recognize individuals who have made noteworthy contributions to help raise awareness about car accidents among teen drivers and have created change in the way that teen's are taught about driving skills.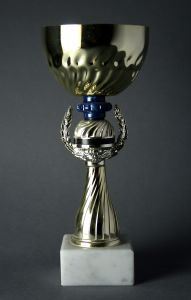 Car accidents in Independence, MO and elsewhere continue to be the number one killer for teenagers in the United States. These accidents kill more teens that the next three causes of death for this age group. Teaching these drivers vital driving skills in critical in helping to reduce the risks of accidents on our roadways.
Kaylen and Judy both worked in ways that the NSC found have had a significant impact on reducing the dangers of teen drivers. The winners engaged their elected officials and found ways to teach teens about the dangers of the roadways and of the benefits that a Graduated Driver Licensing (GDL) program can provide.
Judy has been a driver's ed teacher for about 25 years. To win this award, she developed a campaign that Illinois officials used to educate teen drivers. This campaign was eventually expanded in other states. She also helped to pass a bill in Illinois that prohibits drivers from using a cell phone behind the wheel in both construction zones and in school zones. She worked alongside Families Against Chronic Excessive Speed (FACES4) to help get the state to increase the fines for drivers who were busted speeding through these zones. She has also been spending the last 3 years working to pass Matt's Law. This law was created in remembrance of Judy's son who died in a car accident with a distracted driver.
Kaylen is only 17 and she received the award for working as an advocate for safe teen driving skills around the country. She's worked with Minnesota Teen Safe Driving Coalition, the U.S. DOT and the NOYS Teen Distracted Driving Prevention Leadership Team. She organized and hosted a distracted driving event at her school where approximately 500 kids attended. She has also created a popular anti-texting pledge and has testified for the STANDUP Act.
Helping to teach teens safe driving skills is an excellent way to help prevent car accidents and fatalities. Both of these winners have done an excellent job spreading the word and will be handed their award during the NSC Defensive Driving Awards Banquet, which is to be held on Saturday, October 29th in Philadelphia.
Teen drivers are some of the most vulnerable driver on our roadways. Parents are urged to stay involved in their teen's driving career. Talk of safe driving habits should be a frequent conversation within your household. Although the GDL program is created to help teens to drive safely on our roadways, parents are urged to take the reins once their teen has passed the program. Until we're able to reduce the risks of teen car accident, we must stay on top of this subject and continue to educate our newly-licensed drivers.
If you or your teen driver has been injured in a car accident in Kansas City or elsewhere in Missouri, contact the Personal Injury Lawyers at Aaron Sachs & Associates PC, for a free initial consultation. Call 816-231-4800 or (888) 777-AUTO (2886).

More Blog Entries:
Underage Driver Involved in Kansas City Drunk Driving Car Accident - Party Host Faces Criminal Charges
September 27, 2011
Effectiveness of GDL Program to Prevent Fatal Teen Car Accidents in Kansas City Questioned
September 20, 2011
Attorney meetings by appointment only